Croatia – Paradise
"Why Croatia?," I was asked a few days before I took a ferry and crossed the Adriatic Sea from Italy. I didn't know much about Croatia, but the many stories I have heard about the beautiful Croatian islands, with their crystal clear water, were good enough reasons.
There are over 1000 islands in Croatia, all with beautiful beaches and virgin nature so it was a bit hard to choose which ones to visit. After a few days in the city of Split, a perfect gateway for island exploration, I decided to spend most of my time in one island only.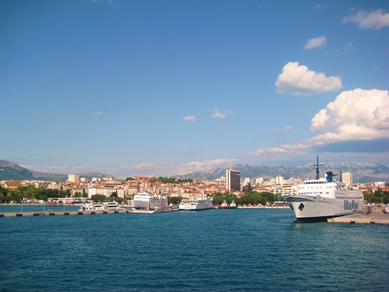 Hvar Island is one of those paradise islands that has everything one can look for in a dream vacation: 80km of Emerald Coast, isolated pristine beaches, perfect sunny weather, great roads for motorcycle trips, and an unbelievable nightlife.
I spent most of the day shirtless in the sun, riding a scooter between the two main towns on the island. One town is quiet and peaceful, the other buzzing and busy. A perfect balance…
Bars and restaurants were opening day and night; the nightlife didn't quit until the sun came up, and I was surrounded by beautiful people who all came for a common purpose: fun!
My apartment had a big patio overlooking the bluish seawater, only a few minutes from the beach. I remember sitting with a book in one hand, reaching out for a chilled beer with the other, enjoying every second of my time there: days spent mostly on the beach, each time at a different location, sometimes alone and sometimes with people. There is really nothing quite like swimming in calm, clear water, feeling the water slither along your body.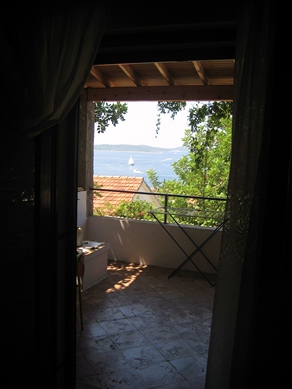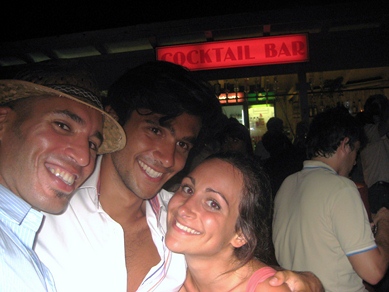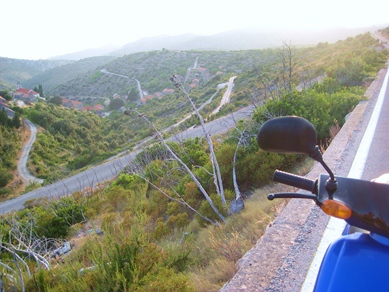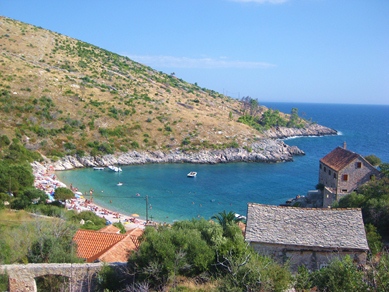 After close to a week in Paradise Island, I went back to the mainland to meet my friend, Ilya, who had just arrived in Serbia. On the way, I stopped in Zagreb, Croatia's capital, for one night. I didn't plan to do much in Zagreb, but it turned out to be a very special night. While having dinner in a local restaurant, I noticed that it's quite busy. When I asked the waiter for the reason. he said that U2 was going to perform in the next hour. 10 minutes later, I was already on my way to see U2. Simply unforgettable night!
Serbia – A Brilliant Surprise!
I arrived in Belgrade, Serbia's capital, with zero expectations, as I didn't even plan to visit the country. On the long train ride from Zagreb I had managed to read a bit about Yugoslavia's collapse and who's against whom in the Balkan region.
As I got off the train, a snapshot of Kosovo's war and NATO's bombing in 1999 were revealed to me. There are two huge holes in major governmental buildings from two sides of the main street – a looming sight of yet another costly and unneeded war.
The city itself looked a bit grey with many architecturally uncreative buildings. Little did I know what a pleasant surprise was waiting for me…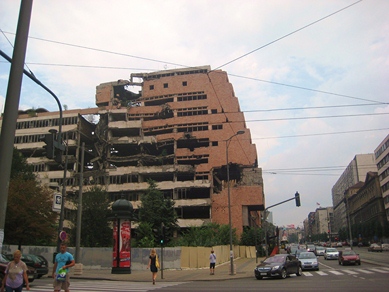 Branko, a young Serbian guy and the owner of my new rental apartment, offered to drive me in his car to the apartment. Before we got into the car, he made us strong Serbian coffee, and we spent some time chatting about Belgrade. Nice guy, I thought to myself!
As he left me in his apartment, he said something about having a "Serbian drink" later that night, which I gladly accepted, especially after 8 hours on the very slow train. A few hours later, I convinced Ilya, who arrived in Serbia a few days earlier, to join me, and we both went to Branko's place.
Branko is one of those people who genuinely loves people and wants to give them the best hospitality he can. We had such a great night together that Ilya moved in the next day…
In Serbia, every night is a celebration, and you can easily find packed nightclubs during the weeknights and even on the traditionally quieter Monday nights. The beautiful people of Serbia simply love the good life, so we joined the club and for 5 nights in a row tasted the delights of Belgrade's nightlife. During summer, most clubs close their downtown venues and move to floating rafts on the Danube River. The raft parties are extremely energetic, especially those that offer Serbian folk music – a mixture of Serbian lyrics with disco beats. Serbians love their music!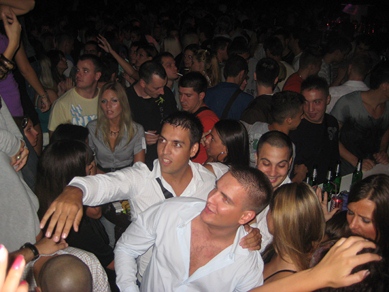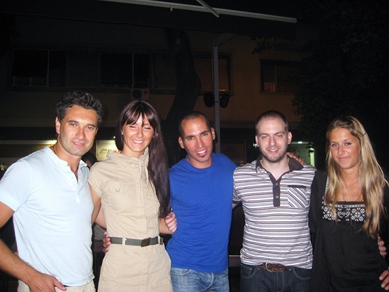 I left Belgrade on a sunny Sunday morning with mixed feelings. Ilya, on the other hand, extended his stay. He simply couldn't resist the beautiful women of Belgrade. I couldn't blame him.
Hungary – Time to Rest!
Another long train ride was ahead of me; a 10-hour journey from Belgrade to Budapest with no air-conditioning, on a hot, humid day. This is going to be a nightmare, I thought to myself. Luckily, I shared the trip with a young Serbian girl who played some house music for us from her old mobile. She got off the train at one of the many train stops and bought us a few cans of beer. The train ride suddenly became fun!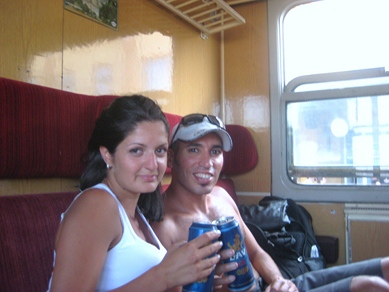 My uncle, who lives in Budapest, left me his apartment in downtown Budapest, so I could enjoy a bit of privacy and peacefulness on my long trip. A much-needed feature on any long trip. I took some nights off to relax and invested my energy in sight-seeing. What can I say, Budapest is one of Europe's most beautiful cities, with amazing architecture and stunning views across the Danube River.
The streets are wide, clean, and generally traffic-free during the nights. The nightlife scene is not as exciting as Belgrade's, but definitely had lots to offer. I left Budapest after 4 days, totally relaxed and ready for my next adventure.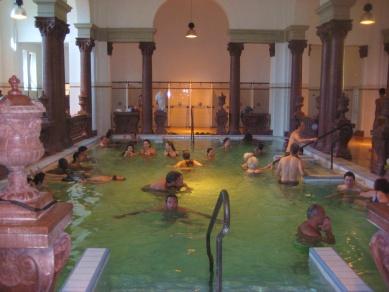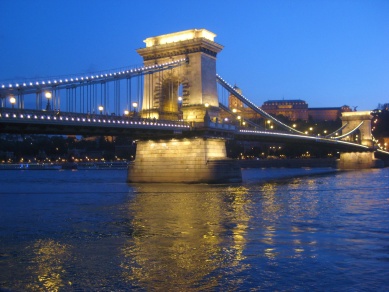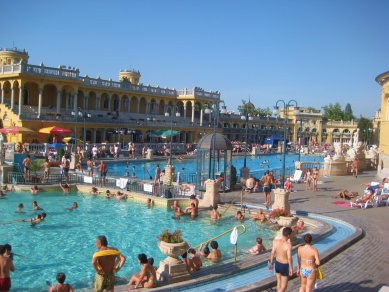 Prague – Business and Pleasure
I couldn't ask for a better way to end my Eastern Europe trip. A very comfortable king-size bed and a delightful room in a delightful 5-star hotel were waiting me, as I'd been asked to present at a conference that took place in Prague. It was quite funny to wear a suit after close to 6 months, especially after a trip in countries such as India and Nepal, but I got used to it quite quickly.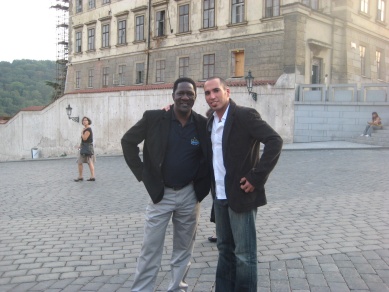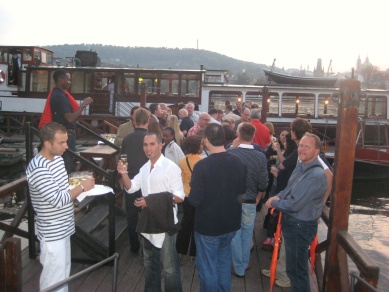 So, my Prague experience included luxurious dinners, cocktail parties and local shows. A bit "too stylish" compared to the rest of the trip, but hey, no complaints from this side!
Chief Editor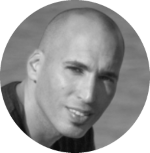 Tal Gur is an author, founder, and impact-driven entrepreneur at heart. After trading his daily grind for a life of his own daring design, he spent a decade pursuing 100 major life goals around the globe. His journey and most recent book, The Art of Fully Living, has led him to found Elevate Society.