Echo Bodine: How to Live a Happily Ever Afterlife
Echo Bodine is a spiritual teacher and the author of How to Live a Happily Ever Afterlife. She has appeared on numerous national television shows, including Sally Jesse Raphael and NBC's Later Today.
Hi Echo, can you please share a few words about yourself and your work? What made you choose your current path?
My journey began in 1965 when I first discovered I have all four of the psychic abilities and the gift of healing. I have spent the last 57 years learning about, teaching and writing about psychic development, laying on hands healing, ghostbusting, living intuitively, death and life after death.
What is your definition of success? What do you do to attain more of it?
Success has come slow and steady. So many wonderful opportunities have come to me over the years. Articles in newspapers and magazines, tv shows, radio show, podcast. I listen intuitively to what to do next for success and I follow through on it.
What is one habit that has benefited your life the most? Also, what is one practice you've always wanted to add to your life, but didn't?
Living intuitively. Listening daily to guidance from within. So far there is nothing I haven't done that I was guided to do.
What is one belief or value that you hold as your guiding truth?
That intuition is the voice of God within all of us and that's where our guidance comes from.
What is one of the best or most worthwhile investments —money or time investment — you've ever made?
Learning from all the gifts that I have.
What is one life-changing book that has greatly influenced and helped you along the way? Also, who has inspired you the most in your journey?
Jesus. I've spent most of my life trying to learn as much about him as I can. His teachings are extremely important to me. Not the religious teachings, but his real ministry. My favorite book to this point in my life is a book by Gina Lake called What Jesus Wants You To Know Today. These are channeled books from Jesus and they are very real. I am not a religious person, but my spirituality is most important to me.
How have you managed to overcome deep fears to achieve your goals? Also, did you find an effective way to eradicate fear from its root?
One of the biggest fears on this journey is people thinking I'm crazy for claiming to be a psychic or healer. I had to get strong and clear with myself and stop worrying about that.
How have you managed to change some of your deepest limiting beliefs? Also, did you find a reliable process to embody empowering beliefs?
There's been many things. AA, Alanon, therapy, being aware of the limiting beliefs and changing them.
What is your message to someone who is about to embark on their next big mission or dream? Also, what advice should they ignore?
My advice would be not to listen to everyone's opinion on what you should do, but learn to go within for guidance. If the dream or mission feels right in your heart, then follow it and do what you need to do. You will always be guided if you are listening internally.
Finally, what are you primarily working on these days?
Finding a bigger teaching Center, working on a book for parents of gifted children, keeping my body healthy.
***
You can find more about Echo at Echobodine.com and on her podcast Intuitive Living
Chief Editor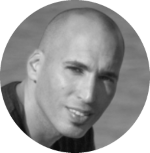 Tal Gur is an author, founder, and impact-driven entrepreneur at heart. After trading his daily grind for a life of his own daring design, he spent a decade pursuing 100 major life goals around the globe. His journey and most recent book, The Art of Fully Living, has led him to found Elevate Society.