Enlighten social intelligence
Ask yourself the following questions:.
Do you try to impress your audience?
Do you try to be someone who is more than you?
Do you have an agenda before interactions?
Do you really honestly mean what you say?
Do you use routines repetitively?
Do you try to get something?
If you answered yes for one of the questions, there is a disease in you and it's your fake self ego. You go in cycles, endlessly repeating yourself, filling yourself with emptiness and void. You go nowhere and it will hit you sooner or later. You might feel high for a while but it will only fill the need for more highs. It will never satisfy your thirst and later fade, depriving you from your true value.
To keep the disease out of your vanes, will have to pay attention.
Mainly to 3 things, Step by step.
1. Presence – Does you mind wander during a conversation? Do you plan what to say? where to go? How you look? Do you analyse, judge? Do you think of yesterday or tomorrow? If so, the machine is taking over you. There will be no connection without presence. No unitedness. No love. Sense presence in every single cell of your being: Your eyes are locked. Your head is not moving. Your ears can only hear one conversation. Your mind is present. You and your audience are ONE.
2. Reaction - Any reaction is Ego based. Being reactive is a disease. jealousy, greed, anger, pride, revenge. They are all fear based. Imagine the deep ocean. It is always still and calm. It is always the same. The deep ocean is the real you, not the changing waves.
People will immediately sense your non reactive nature; they will feel close and eventually trust and open up to you.
3. Trying – Stop trying to sell an agenda or get something in return and simply let go. Real connection comes when you stop fighting what is. Stop chasing. Stop resisting. Let people see the true you, not the fake you. Just be. Open the room for Spontaneity and natural energy.
The alternative is a disease. Carry the light instead.
Founder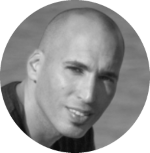 Tal Gur is a location independent entrepreneur, author, and impact investor. After trading his daily grind for a life of his own daring design, he spent a decade pursuing 100 major life goals around the globe. His most recent book and bestseller, The Art of Fully Living - 1 Man, 10 Years, 100 Life Goals Around the World, has set the stage for his new mission: elevating society to its abundance potential.