Escape from Cubicle Nation: Summary Review
This is a summary review of Escape from Cubicle Nation containing key details about the book.
What is Escape from Cubicle Nation About?
In Escape from Cubicle Nation, Slim explores both the emotional issues of leaving the corporate world and the nuts and bolts of launching a business. Drawing on her own career, as well as stories from her coaching clients and blog readers, Slim will help readers weigh their options, and make a successful escape if they decide to go for it.
Who is the author of Escape from Cubicle Nation?
Pamela Slim from Mesa, Arizona has helped thousands of entrepreneurs around the world start, sustain, and scale their businesses for more than two decades. She is an award-winning business coach, speaker, and the author of Body of Work and Escape from Cubicle Nation.
What are good quotes from Escape from Cubicle Nation?
"1. Admit what you don't know.2. Ask for help.3. If you can't help someone, find someone who can.4. Don't be afraid to laugh.5. Mean what you say and say what you mean.6. Don't worry about being perfect. It's an exhausting facade.7. Apologize right away if you screw up.8. Take responsibility for yourself and your business. If people aren't satisfied, ask why. If they ask for their money back, give it to them.9. Don't be a fanboy or fangirl of anything. Be you."
"Potential fame, fortune, or freedom aside, there is simply no better way to learn about yourself than starting a business. And when you truly know yourself, you tend to design a business that matches your strengths. Because you are the one in charge, you care more. No longer constrained by a labyrinthine bureaucracy, you think bigger. And given the flexibility to design whatever you want, you are more likely to do something that means something to the world."
― Pamela Slim, Escape from Cubicle Nation
Book details
Print length: 352 pages
Genre: Business, Nonfiction, Entrepreneurship
What are the chapters in Escape from Cubicle Nation?
Chapter 1: I Have a Fancy Title, Steady Paycheck, and Good Benefits, Why Am I...
Chapter 2: If It Is So Bad, Then Why Am I Afraid to Leave?
Chapter 3: Detox from Corporate Life
Chapter 4: What's Really Involved in Moving from Employee to Entrepreneur?
Chapter 5: What Are All the Ways to Be Self-employed?
Chapter 6: How Do I Choose a Good Business Idea?
Chapter 7: Recruit Your Tribe
Chapter 8: Rethink Your Life: Options for Scaling Back, Downshifting, and Relocating
Chapter 9: Do I Really Have to Do a Business Plan?
Chapter 10: Define the Spirit of Your Brand
Chapter 11: Test Often and Fail Fast: The Art of Prototypes and Samples
* The summary points above have been concluded from the book and other public sources. The editor of this summary review made every effort to maintain information accuracy, including any published quotes, chapters, or takeaways
Chief Editor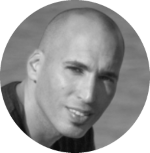 Tal Gur is an author, founder, and impact-driven entrepreneur at heart. After trading his daily grind for a life of his own daring design, he spent a decade pursuing 100 major life goals around the globe. His journey and most recent book, The Art of Fully Living, has led him to found Elevate Society.