Finding My Virginity: Summary Review
This is a summary review of Finding My Virginity containing key details about the book.
What is Finding My Virginity About?
Finding My Virginity is an intimate look at the author's never-ending quest to push boundaries, break rules, and seek new frontiers—even after launching a dozen billion-dollar businesses and hundreds of other companies. This book is much more than a series of business adventures. It's also the story of Branson's evolution from hotshot entrepreneur to passionate philanthropist and public servant, via Virgin Unite's environmental and health initiatives and through the Elders, a council of influential global leaders. And it's the story of his personal quest to become a better son, husband, father, and "grand-dude" to his four grandchildren.
Who is the author of Finding My Virginity?
Sir Richard Charles Nicholas Branson is a British billionaire, entrepreneur, and business magnate. In the 1970s he founded the Virgin Group, which today controls more than 400 companies in various fields. Branson expressed his desire to become an entrepreneur at a young age.
How long is Finding My Virginity?
What genre is Finding My Virginity?
Biography, Business, Nonfiction
What are good quotes from Finding My Virginity?
"Developing mental toughness isn't just about being resilient – it's about accessing your reserve tank when you think you just can't go any further."
"Whenever you are setting up a new project, the most important thing is to surround yourself with people who are better than yourself, have different skills and a healthy combination of enthusiasm and experience."
"Life should not be a journey to the grave with the intention of arriving safely in a pretty and well preserved body, but rather to skid in broadside in a cloud of smoke, thoroughly used up, totally worn out, and loudly proclaiming "Wow! What a ride!"
"The way to become a great leader is to look for the best in people – seldom criticise – always praise."
"A typical Virgin airline employee is the sort of person who will joke with passengers and smile, not just nod their head and say: 'Yes sir, no sir, three bags full sir.' I shared a story about one occasion when we had a short delay before a Virgin flight and people had to queue up at the gate. One of the passengers jumped the queue and marched up to the desk. Our team member very politely asked him to get back into the queue. He turned on her and said: 'Don't you know who I am?' So she picked up the intercom and announced: 'I have a young man at gate 23, who seems to be lost – he doesn't know who he is.' The other passengers roared with laughter. 'Fuck you!' shouted the self-important man. She kept a straight face and replied: 'I'm afraid you're going to have to get in line for that too, sir!"
"The key enterprising skills I used when first starting out are the very same ones I use today: the art of delegation, risk-taking, surrounding yourself with a great team and working on projects you really believe in."
"If I had to give one reason why I have been fortunate enough to experience some success, it would be my knack of bringing together wonderful people."
"Everything's gone,' I heard someone say. I thought of the lifetime of diaries and photographs disappearing up in smoke and I turned to Mia and Joe. 'Remember, it's not material things that matter in life,' I told them. 'Things aren't important, people are. All that matters is that everyone is safe."
"Somebody said to me after Strive that there are three stages to life: youth, middle age, and 'you're looking well'! Sadly, it's probably true. I found myself getting more 'you're looking well' comments than usual after Strive. But the adventures we do as a family help keep me young, and give me another reason to stay fit and healthy."
"We owe our freedom to extraordinary people,' he told the assembled crowd. 'The bad, the evil, doesn't have the last word. It is ultimately goodness and laughter and joy and caring and compassion."
"My definition of sin is for humans to allow a species to die out. Animals cannot speak for themselves – it is up to all of us to protect them and their habitats."
"Making life or death decisions for the family requires the same skills as making crucial business decisions, but, of course, it feels so much more intense. As an entrepreneur, you are better equipped than anyone to question things, listen and learn and ultimately make a call. But there is always another company – there is not another wife, son or daughter. It doesn't matter how much money you earn; nothing is worth more than your family's health."
― Richard Branson, Finding My Virginity
What are the chapters in Finding My Virginity?
Chapter 1: 1999
Chapter 2: What You See Is What You Get
Chapter 3: Building a Business from the Back of a Beer Mat
Chapter 4: Let's Get Physical
Chapter 5: How to Start a Train Company
Chapter 6: Answering Madiba's Call
Chapter 7: "What Do You Aall a Virgin Employee with a Tie? The Defendant
Chapter 8: The World Turned Upside Down
Chapter 9: The Elders
Chapter 10: "They're Building a Spaceship!"'
Chapter 11: An Englishman in America
Chapter 12: The Rebel Billionaire
Chapter 13: Crossing the Channel
Chapter 14: Steve
Chapter 15: Four-Play
Chapter 16: Holly and Sam
Chapter 17: The Elders Assemble
Chapter 18: Climate Change
Chapter 19: Back on Track
Chapter 20: Becoming a Banker
Chapter 21: Planes and Mergers
Chapter 22: Plain Sailing
Chapter 23: "Somebody Mentioned the Word 'Hurricane""
Chapter 24: Shoes
Chapter 25: Revealing Character
Chapter 26: Dad
Chapter 27: Like a Rolling Stone
Chapter 28: Necker
Chapter 29: Weddings
Chapter 30: Start-ups
Chapter 31: Calculated Risks
Chapter 32: The Accident
Chapter 33: Moving On
Chapter 34: Floating
Chapter 35: Audacious Ideas
Chapter 36: Satellites
Chapter 37: Good Morning, Vietnam, Good-bye, Madiba
Chapter 38: Brexit
Chapter 39: Traingate
Chapter 40: "We're free!"
Chapter 41: Grand-Dude
* The summary points above have been sourced and summarized from the book, Amazon, and other online publishers. The editor of this summary review made every effort to maintain the accuracy and completeness of any information, including the quotes, chapters, insights, lessons, and key takeaways.
Chief Editor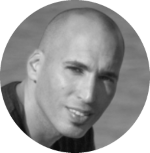 Tal Gur is an impact-driven entrepreneur, author, and investor. After trading his daily grind for a life of his own daring design, he spent a decade pursuing 100 major life goals around the globe. His journey and most recent book, The Art of Fully Living - 1 Man, 10 Years, 100 Life Goals Around the World, has led him to found Elevate Society.