Founders at Work: Summary Review
This is a summary review of Founders at Work containing key details about the book.
What is Founders at Work About?
Founders at Work is a collection of interviews with founders of famous technology companies about what happened in the very earliest days. This book is the closest you can come to being a fly on the wall at a successful startup, to learn how it's done.
Who is the author of Founders at Work?
Jessica Livingston is an American author and a founding partner of the seed-stage venture firm Y Combinator. She also organized Startup School. Previously, she was the VP of marketing at Adams Harkness Financial Group. She has a B.A. in English from Bucknell University.
How long is Founders at Work?
What genre is Founders at Work?
Business, Entrepreneurship, Nonfiction
What are good quotes from Founders at Work?
"Over the years, I've learned that the first idea you have is irrelevant. It's just a catalyst for you to get started. Then you figure out what's wrong with it and you go through phases of denial, panic, regret. And then you finally have a better idea and the second idea is always the important one."
"the less energy people expend on performance, the more they expend on appearances to compensate."
"Paul Buchheit: I'm suddenly reminded that, for a while, I asked people if they were playing Russian Roulette with a gun with a billion barrels (or some huge number, so in other words, some low probability that they would actually be killed), how much would they have to be paid to play one round? A lot of people were almost offended by the question and they'd say, "I wouldn't do it at any price." But, of course, we do that everyday. They drive to work in cars to earn money and they are taking risks all the time, but they don't like to acknowledge that they are taking risks. They want to pretend that everything is risk-free."
"I think there are very few people who have a capacity to see the future. So it can be difficult when you are talking about something where nothing about it exists yet."
"Wozniak: Well, we added up to the total everything that was needed. If there was anything that neither one of us knew how to do, Steve would do it. He'd just find a way to do it. He was just gung ho and pressing for this company to be successful. And me, I was pretty much only in my technical head with the circuits."
"when you build only software that you absolutely need, you don't get more software than you'll actually use."
"I didn't really want to patent it because, for one, I don't like software patents, and, two, if you patent it, you make it public. Even if you don't know someone's infringing, they will still be getting the benefit. Instead, we just chose to keep it a trade secret and not show it to anyone."
"A lot of the machines that Google is built on—commodity is the polite word for them—they're regular PCs and so they're not always the most reliable."
"The really dramatic growth happens when a startup only has three of four people, so only three or four people see that, whereas tens of thousands see business as it's practiced by Boeing or Philip Morris."
"Paul Buchheit: Then you have what we do with PCs, and that's technically pretty challenging—to take this big network of machines that are unreliable and build a big, reliable storage system out of it."
"I'd say determination is the single most important quality in a startup founder. If the founders I spoke with were superhuman in any way, it was in their perseverance."
― Jessica Livingston, Founders at Work
What are the chapters in Founders at Work?
Chapter 1: Max Levchin
Chapter 2: Sabeer Bhatia
Chapter 3: Steve Wozniak
Chapter 4: Joe Kraus
Chapter 5: Dan Bricklin
Chapter 6: Mitchell Kapor
Chapter 7: Ray Ozzie
Chapter 8: Evan Williams
Chapter 9: Tim Brady
Chapter 10: Mike Lazaridis
Chapter 11: Arthur Van Hoff
Chapter 12: Paul Buchheit
Chapter 13: Steve Perlman
Chapter 14: Mike Ramsay
Chapter 15: Paul Graham
Chapter 16: Joshua Schachter
Chapter 17: Mark Fletcher
Chapter 18: Craig Newmark
Chapter 19: Caterina Fake
Chapter 20: Brewster Kahle
Chapter 21: Charles Geschke
Chapter 22: Ann Winblad
Chapter 23: David Heinemeier Hansson
Chapter 24: Philip Greenspun
Chapter 25: Joel Spolsky
Chapter 26: Stephen Kaufer
Chapter 27: James Hong
Chapter 28: James Currier
Chapter 29: Blake Ross
Chapter 30: Mena Trott
Chapter 31: Bob Davis
Chapter 32: Ron Gruner
Chapter 33: Jessica Livingston
* The summary points above have been sourced and summarized from the book, Amazon, and other online publishers. The editor of this summary review made every effort to maintain the accuracy and completeness of any information, including the quotes, chapters, insights, lessons, and key takeaways.
Chief Editor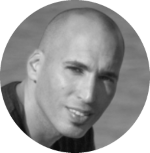 Tal Gur is an impact-driven entrepreneur, author, and investor. After trading his daily grind for a life of his own daring design, he spent a decade pursuing 100 major life goals around the globe. His journey and most recent book, The Art of Fully Living - 1 Man, 10 Years, 100 Life Goals Around the World, has led him to found Elevate Society.