Hacking Growth: Summary Review
This is a summary review of Hacking Growth containing key details about the book.
What is Hacking Growth About?
Hacking Growth is an accessible and practical toolkit that teams and companies in all industries can use to increase their customer base and market share. This book walks readers through the process of creating and executing their own custom-made growth hacking strategy. It is a must read for any marketer, entrepreneur, innovator or manger looking to replace wasteful big bets and "spaghetti-on-the-wall" approaches with more consistent, replicable, cost-effective, and data-driven results.
Who is the author of Hacking Growth?
Sean Ellis is the author of several novels. He is a veteran of Operation Enduring Freedom, and has a Bachelor of Science degree in Natural Resources Policy from Oregon State University. He lives in Arizona, where he divides his time between writing, adventure sports, and trying to figure out how to save the world.
Morgan Brown is a growth product manager at Facebook and a startup marketing veteran with more than 15 years helping early stage companies find traction and breakout growth. With his MBA from the startup school of hard knocks, and a passion for uncovering what makes some companies grow and others fizzle, Morgan puts his expertise in digital marketing to work for businesses of all kinds.
How long is Hacking Growth?
What genre is Hacking Growth?
Business, Nonfiction, Entrepreneurship
What are good quotes from Hacking Growth?
"Let's say experiment A is testing a small change, such as the color of the sign-up button. As results start coming in, it becomes clear that the increase in the number of new visitors signing up is very small—garnering just 5 percent more sign-ups than the original button color. Besides the obvious assumption that changing the color of the sign-up button may not be the key factor holding back new users from signing up, it's also an indication that you'll have to let the experiment run quite a long time in order to have enough data to make a solid conclusion. As you can see from the chart above, to reach statistically significant results for this test, you'd need a whopping 72,300 visitors per variant—or, in other words, you'd have to wait 72 days to get conclusive results. As Johns put it in an interview with First Round Review, "That's a lifetime when you're a start-up!" In a case like this what a start-up really ought to do is abandon the experiment quickly and move on to a next, potentially higher-impact, one."
"Growth hacking cultivates the maximization of big data through collaboration and information sharing."
"commerce store's business model revolves around driving the highest volume of potential shoppers to its site, and so search ads and SEO are obviously vital channels, while marketplace businesses like Uber and eBay must divide efforts between channels for bringing in suppliers and those aimed at shoppers (or riders)."
"Ad-based growth teams should be optimizing pricing in a similarly fluid way. The largest advertising platforms, such as Google and Facebook, use an auction model to set the value of their ad inventory, which essentially means that when advertisers want to place an ad they set a bid price for what they're willing to pay, then the site gives the ad space to the highest bidder (this is a dramatic oversimplification; the auction processes are dauntingly complex). When that bidder's budget is exhausted, often by hitting a daily cap or other restriction, the next highest bidder is given the inventory, and so on, until all available inventory is used. These companies also use elements such as ad quality and customer response to factor into which"
"map all of the steps that get users to the aha moment; create a funnel report that profiles the conversion rates for each of the steps and segments users by the channel through which they arrive; and conduct surveys and interviews both of users who progressed through each step where you're seeing high drop-offs, and those who left at that point to understand the causes of drop-off."
"There is no question that stalled growth is one of the most pernicious and pressing problems for today's businesses, and that's not just true for start-ups, but for just about any business, large or small, in just about any industry you can think of."
"failed, close up shop. They had considered employing several growth hacks to drive more adoption. For example, they thought about requiring people to whom users sent photos to also sign up for the app in order to download the photos. But they decided against that because they were afraid it would annoy people. But remember that growth hacking involves more than picking from a menu of hacks; it is, rather, a process of continuous experimentation to ensure that those hacks are achieving the desired results. If they were truly practicing growth hacking, they would have run a test to determine whether or not their assumption was true. Instead"
"To determine your value metric, Campbell recommends asking yourself three questions: Does the value metric align with where your customer perceives value? Does the metric scale as the customer uses the product more? Is it easy to understand?"
"handy chart of types of user behavior that you can use as a guide"
"The more information people put into the product, the more their commitment increases, through a concept called stored value."
"The more information people put into the product, the more their commitment increases, through a concept called stored value. Much like putting money in a safe deposit box, putting information into service instantly creates a sense of ownership for users and an inclination to a commitment to add to and maintain that value."
"Reciprocity—whereby people are more likely to do something in return of a favor, regardless of the favor done and the ask now presented to them Commitment and consistency—people who have taken one action are likely to take another, regardless of the size or difference in action Social proof—in a state of uncertainty, people look to the actions of others to help them make their own decisions Authority—people look to those in the position of authority to decide which actions to take Liking—people will do business more readily with people and companies they like over those they don't or are indifferent to Scarcity—people will take action when they are worried that they will miss out on the opportunity in the future"
― Sean Ellis & Morgan Brown, Hacking Growth
What are the chapters in Hacking Growth?
Chapter 1: Building Growth Teams
Chapter 2: Determining if Your Product is Must-Have
Chapter 3: Identifying Your Growth Levers
Chapter 4: Testing at High Tempo
Chapter 5: Hacking Acquisition
Chapter 6: Hacking Activation
Chapter 7: Hacking Retention
Chapter 8: Hacking Monetization
Chapter 9: A Virtuous Growth Cycle
* The summary points above have been sourced and summarized from the book, Amazon, and other online publishers. The editor of this summary review made every effort to maintain the accuracy and completeness of any information, including the quotes, chapters, insights, lessons, and key takeaways.
Chief Editor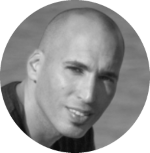 Tal Gur is an impact-driven entrepreneur, author, and investor. After trading his daily grind for a life of his own daring design, he spent a decade pursuing 100 major life goals around the globe. His journey and most recent book, The Art of Fully Living - 1 Man, 10 Years, 100 Life Goals Around the World, has led him to found Elevate Society.