How to achieve goals – Learn
Third Step: Learn
Save time by learning from other people and your own experiences, reflecting on them and growing... There is always another level. Always..
1. Find a guru - someone who is very good in what you want to achieve. It can be a friend or professional. He can live in your city or far away in a different country. The most important thing here is find someone who you can consult and get constant feedback, saving you valuable time. Ask as many questions as you can! More than often, people who got to the top simply love to help others to walk in the same path.
2. Read – There is so much resources out there, Books, e-books, websites, blogs, Audio, courses… but don't consume everything on the topic, check online what is best and only read the ones which would give you most effect. I usually buy the top 3-5 books and subscribe myself to only few high quality blogs/forums on the topic. When you read and realize things, do not try to change too many things at once, you won't be able to have absolute clarity. Understand that it is an ongoing process and results will come if you're committed.
3. Write – It has been researched and proven that learning is more effective when you write down your thoughts. You will be able to expand and clarify the mass that goes into your head. It is also a good way to reflect back and see what the hell have you been doing in your life : ) Create an online blog today and update it on regular basis and you can also share it with others you trust to get some valuable feedback.
4. Analyze - and track your progress. See if you keep your new daily habits. See if you're as effective as you could be. Daily tracking will also help you to identify your sticky points and keep you motivated for the next week. Keep a journal or an excel file of the times you spent and plan a week ahead. Top athletes and business people do it and so will you.
5. Reward – Learn to reward your self for small successes or simply after a good week. Take yourself out of the cycle and simply relax and enjoy your time. A good massage, weekend away, favorite restaurant, anything will do. Program your mind in that way and encourage yourself to keep going. There is nothing better than feeling of knowing that you're on the right road to achieve your dream. It is usually more enjoting than the prize itself : )
With love.
Me
Founder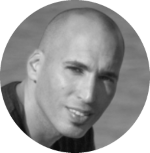 Tal Gur is a location independent entrepreneur, author, and impact investor. After trading his daily grind for a life of his own daring design, he spent a decade pursuing 100 major life goals around the globe. His most recent book and bestseller, The Art of Fully Living - 1 Man, 10 Years, 100 Life Goals Around the World, has set the stage for his new mission: elevating society to its abundance potential.