How to Prepare a Business Plan: Summary Review
This is a summary review of How to Prepare a Business Plan containing key details about the book.
What is How to Prepare a Business Plan About?
"How to Prepare a Business Plan" by Edward Blackwell is a comprehensive guide that walks entrepreneurs and business owners through the process of developing a successful business plan. Blackwell emphasizes the importance of having a clear understanding of the market, industry trends, and competitive landscape, and he provides practical advice on conducting market research, defining target customers, and identifying key competitors. The book also covers essential topics such as financial forecasting, risk management, and marketing strategy. Blackwell's step-by-step approach and practical examples make the process of creating a business plan less daunting, and he offers valuable tips on how to present a compelling plan to investors or lenders.

ELEVATE
Free Resource: A step-by-step blueprint to help you set and realize big dreams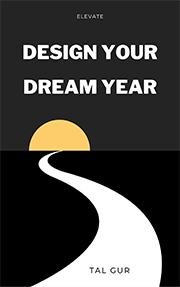 How to Prepare a Business Plan helps new business owners to consider what they really want out of their business, and to map their own journey and gain a new understanding of their product's place in the market, as well as writing a business plan with the clarity, brevity and logic to keep bank managers interested and convinced. Whether looking to start up or expand, this practical advice will help anyone to prepare a plan that is tailored to the requirements of their business - one that will get the financial backing they need.
Summary Points & Takeaways from How to Prepare a Business Plan
Some key summary points and takeaways from the book include:
* Understand the purpose of a business plan: A business plan is a roadmap for your business that outlines your goals, strategies, and tactics. It's a critical tool for securing funding, attracting investors, and staying focused on your objectives.
* Start with a clear executive summary: The executive summary is the most important part of your business plan. It should be concise and provide a clear overview of your business, including your mission statement, target market, products or services, and financial projections.
* Conduct market research: To create an effective business plan, you need to conduct thorough market research to identify your target market, understand your competition, and assess your industry's trends and opportunities.
* Develop a marketing plan: Your marketing plan should outline your strategies for attracting and retaining customers, including your pricing, promotion, and distribution strategies.
* Create a financial plan: Your financial plan should include detailed financial projections, including sales forecasts, operating expenses, and cash flow projections. It should also include a detailed analysis of your startup costs and financing needs.
* Include an appendix: Finally, your business plan should include an appendix that provides additional details and supporting documents, such as your resume, market research data, and legal documents.
* Overall, "How to Prepare a Business Plan" is a practical and comprehensive guide to creating a successful business plan. By emphasizing the importance of market research, marketing strategies, financial planning, and clear communication, the book provides valuable
Who is the author of How to Prepare a Business Plan?
Edward Blackwell was a consultant on small business affairs. A former accountant, he ran his own business for many years, and so was well placed to offer advice. He was the author of several Kogan Page books.
Book details
Print length: 208 Pages
Genre: Business
What are the chapters in How to Prepare a Business Plan?
Chapter 1: Writing a Business Plan
Chapter 2: Simple Cash Flow Forecasts
Chapter 3: The Very Small Business
Chapter 4: Retail and Catering
Chapter 5: Manufacturing
Chapter 6: The Internet and Your Business Plan
Chapter 7: Expanding a Business
Chapter 8: The Market
Chapter 9: Planning the Borrowing
Chapter 10: How not to Write a Business Plan - Or Run a Business
Chapter 11: Maintaining the Plan
Chapter 12: Small Business and the Trade Cycle
Chapter 13: Monitoring Progress
* The editor of this summary review made every effort to maintain information accuracy, including any published quotes, chapters, or takeaways. If you want to enhance your personal growth, I recommend checking out my list of favorite personal growth books. These books have played a significant role in my life, and each one includes a summary and takeaways to help you apply the concepts.
Chief Editor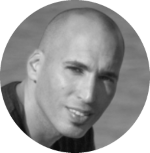 Tal Gur is an author, founder, and impact-driven entrepreneur at heart. After trading his daily grind for a life of his own daring design, he spent a decade pursuing 100 major life goals around the globe. His journey and most recent book, The Art of Fully Living, has led him to found Elevate Society.