How to Prepare a Business Plan: Summary Review
This is a summary review of How to Prepare a Business Plan containing key details about the book.
What is How to Prepare a Business Plan About?
How to Prepare a Business Plan helps new business owners to consider what they really want out of their business, and to map their own journey and gain a new understanding of their product's place in the market, as well as writing a business plan with the clarity, brevity and logic to keep bank managers interested and convinced. Whether looking to start up or expand, this practical advice will help anyone to prepare a plan that is tailored to the requirements of their business - one that will get the financial backing they need.
Who is the author of How to Prepare a Business Plan?
Edward Blackwell was a consultant on small business affairs. A former accountant, he ran his own business for many years, and so was well placed to offer advice. He was the author of several Kogan Page books.
How long is How to Prepare a Business Plan?
What genre is How to Prepare a Business Plan?
Business
What are the chapters in How to Prepare a Business Plan?
Chapter 1: Writing a Business Plan
Chapter 2: Simple Cash Flow Forecasts
Chapter 3: The Very Small Business
Chapter 4: Retail and Catering
Chapter 5: Manufacturing
Chapter 6: The Internet and Your Business Plan
Chapter 7: Expanding a Business
Chapter 8: The Market
Chapter 9: Planning the Borrowing
Chapter 10: How not to Write a Business Plan - Or Run a Business
Chapter 11: Maintaining the Plan
Chapter 12: Small Business and the Trade Cycle
Chapter 13: Monitoring Progress
* The summary points above have been sourced and summarized from the book, Amazon, and other online publishers. The editor of this summary review made every effort to maintain the accuracy and completeness of any information, including the quotes, chapters, insights, lessons, and key takeaways.
Chief Editor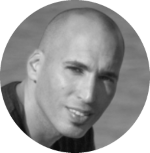 Tal Gur is an impact-driven entrepreneur, author, and investor. After trading his daily grind for a life of his own daring design, he spent a decade pursuing 100 major life goals around the globe. His journey and most recent book, The Art of Fully Living - 1 Man, 10 Years, 100 Life Goals Around the World, has led him to found Elevate Society.