How to Start a Start-up: Summary Review
This is a summary review of How to Start a Start-up containing key details about the book.
What is How to Start a Start-up About?
How to Start a Start-up is a practical guide to founding your own company. From pitching for funding to hiring employees, this book offers tips, strategies and insights about the first steps a start-up should take to forge a path toward solid, sustainable growth.
Who is the author of How to Start a Start-up?
ThinkApps is an on-demand service for designing and building stunning apps for web, mobile and wearable devices. Based in San Francisco, CA, ThinkApps powers top Silicon Valley startups and innovative enterprise companies exploring the cutting edge.
How long is How to Start a Start-up?
What genre is How to Start a Start-up?
Business
What are the chapters in How to Start a Start-up?
Chapter 1: Read This Before You Even Think About Starting a Startup Featuring: Sam Altman and Dustin Moskovitz
Chapter 2: Never Stop Learning Featuring: Paul Graham
Chapter 3: Legal and Accounting 101 Featuring Carolynn Levy and Kirsty Nathoo
Chapter 4: How to Be a Great Founder Faturing: Reid Hoffman
Chapter 5: Operational Insight: How to Build a Company That Can Manage Itself Featuring: Keith Rabois
Chapter 6: Management Advice: THe Art of Balancing Competing Interests Featuring: Ben Horowitz
Chapter 7: How to Build Products Users Love Featuring: Kevin Hale
Chapter 8: Competition Is for Losers Featuring: Peter Thiel
Chapter 9: Designing Hardware for the Internet of Things Featuring: Hosain Rahman
Chapter 10: Why You Should Build for the Enterprise Featuring: Aaron Levie
Chapter 11: How to Run a Successful User Interview Featuring: Emmett Shear
Chapter 12: Getting Press the Right Way Featuring: Justin Kan
Chapter 13: How to Land Early Customers Featuring: Tyler Bosmeny
Chapter 14: How to Raise Money Featuring:
Chapter 15: Perfecting Your Pitch Featuring: Marc Andreessen, Ron Conway, and Parker Conrad
Chapter 16: How to Hire the Best Team Featuring: Sam Altman
Chapter 17: Creating Company Culture Featuring: Alfred Lin
Chapter 18: Advice on Hiring and Culture from the Founders of Pinterest and Stripe Featuring: Ben Silbermann, John Collison, and Patrick Collison
Chapter 19: Doing Things That Don't Scale Featuring: Stanley Tang and Walker Williams
Chapter 20: 3 Essentials for Scaling Featuring: Adora Cheung
Chapter 21: Lessons from Facebook's VP of Growth Featuring: Alex Schultz
Chapter 22: What Comes After Finding Product-Market Fir Featuring: Sam Altman
* The summary points above have been sourced and summarized from the book, Amazon, and other online publishers. The editor of this summary review made every effort to maintain the accuracy and completeness of any information, including the quotes, chapters, insights, lessons, and key takeaways.
Chief Editor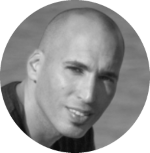 Tal Gur is an impact-driven entrepreneur, author, and investor. After trading his daily grind for a life of his own daring design, he spent a decade pursuing 100 major life goals around the globe. His journey and most recent book, The Art of Fully Living - 1 Man, 10 Years, 100 Life Goals Around the World, has led him to found Elevate Society.