This is a summary review of Hustle containing key details about the book.
What is Hustle About?
In Hustle, the authors will teach you how to look at work and life through a new lens—one based on discovering projects you enjoy and the people and opportunities that support your talents, growth, income, and happiness.
The authors reveal their groundbreaking three-part framework of Heart, Head, and Habits. Along the way, you will learn to redefine hustle as the optimal path to success using powerful, often counterintuitive, and advice.
Who is the author of Hustle?
Neil Patel is a bestselling author. He is the co-founder of Crazy Egg and Hello Bar. He helps companies like NBC, GM, HP and Viacom grow their revenue.
Patrick Vlaskovits is a New York Times bestselling author and entrepreneur. He graduated from the University of California, Santa Barbara (UCSB) and holds a BA in Physical Anthropology and a MA in economics.
Jonas Koffler is a creative media consultant, producer, and writer. He advises internationally recognized thought leaders and creative artists, helps organizations innovate, develops strategy and intellectual property for startups and billion-dollar companies alike, and has contributed to multiple bestselling books.
How long is Hustle?
What genre is Hustle?
Sports, Romance Sports, Romance
What are the chapters in Hustle?
Chapter 1: Don't Rent Your Dreams, Own Them
Chapter 2: Repair The Men in Your Heart
Chapter 3: Find the Heart of Your Talents
Chapter 4: Small Doses of Pain
Chapter 5: Manufacturing Luck
Chapter 6: The Three Unseen Laws of Hustle
Chapter 7: Your Indirect Path: Unique and Oblique
Chapter 8: Choose Your Own Adventure
Chapter 9: Make Your Future Pop
Chapter 10: Potential Makes You Powerful
Chapter 11: People Make YOur Hustle Whole
Chapter 12: Projects Make You Stronger
Chapter 13: Proof Makes You Bulletproof
Chapter 14: Money: The Means of Momentum
Chapter 15: Definite Meaning
* The summary points above have been sourced and summarized from the book, Amazon, and other online publishers. The editor of this summary review made every effort to maintain the accuracy and completeness of any information, including the quotes, chapters, insights, lessons, and key takeaways.
Chief Editor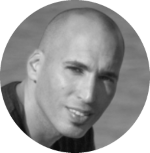 Tal Gur is an impact-driven entrepreneur, author, and investor. After trading his daily grind for a life of his own daring design, he spent a decade pursuing 100 major life goals around the globe. His journey and most recent book, The Art of Fully Living - 1 Man, 10 Years, 100 Life Goals Around the World, has led him to found Elevate Society.