I find hope in the darkest of days, and focus in the brightest. I do not judge the universe.
What's the meaning of this quote?
Quote Meaning: This quote speaks to the resilience of the human spirit and the power of maintaining a positive mindset in the face of adversity. It expresses the ability to find hope and strength during the darkest and most challenging times, while also maintaining focus and gratitude during moments of brightness and joy.
The quote emphasizes the capacity to hold onto optimism and hope even when circumstances may seem overwhelmingly negative. It reflects a mindset that looks for silver linings, seeks opportunities for growth and transformation, and refuses to be defeated by difficult circumstances. By finding hope in the darkest of days, one can sustain a sense of resilience and perseverance, knowing that there is always the potential for light and improvement.

ELEVATE
Free Resource: A step-by-step blueprint to help you set and realize big dreams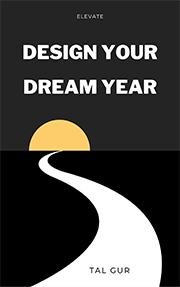 Simultaneously, the quote also emphasizes the importance of staying grounded and appreciating the moments of brightness and joy that life offers. It encourages a balanced perspective that acknowledges the ebb and flow of life's experiences without passing judgment or allowing external circumstances to dictate one's overall outlook.
The quote invites us to cultivate a mindset of acceptance and non-judgment, recognizing that the universe operates in ways beyond our control. It encourages us to focus on our own responses, attitudes, and actions rather than dwelling on circumstances that are beyond our influence. By adopting this mindset, we can find hope, maintain focus, and approach life's challenges and blessings with grace and resilience.
Who said the quote?
The quote "I find hope in the darkest of days, and focus in the brightest. I do not judge the universe." was said by Dalai Lama (Bio / Quotes). The Dalai Lama is the spiritual leader of the Tibetan people and a revered figure in the Buddhist tradition.
Chief Editor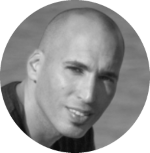 Tal Gur is an author, founder, and impact-driven entrepreneur at heart. After trading his daily grind for a life of his own daring design, he spent a decade pursuing 100 major life goals around the globe. His journey and most recent book, The Art of Fully Living, has led him to found Elevate Society.