Idea to Execution: Summary Review
This is a summary review of Idea to Execution containing key details about the book.
What is Idea to Execution About?
Idea to Execution reveals how a scalable startup is done to perfection in this fascinating and informative chronicle of their first year in business together. An essential read for any budding entrepreneur, it follows the creative commercial process from inspiration to inception to success, detailing a bold new approach to 21st century business based on fearless ingenuity and a willingness to rewrite the rules.
Who is the author of Idea to Execution?
Ari Meisel is a bestselling author. Ari helped develop Less Doing. This was a way of dealing with the daily stresses of life by optimizing, automating, and outsourcing all of his tasks in life and business.
Nick Sonnenberg is the founder and CEO of Leverage, business efficiency consultant, and author of the book "Idea to Execution." He is a serial entrepreneur with a passion for numbers. After graduating from UC Berkeley with a master's in financial engineering, Nick worked on Wall Street for eight years as a high-frequency algorithmic trader.
How long is Idea to Execution?
What genre is Idea to Execution?
Business, Leadership, Entrepreneurship
What are the chapters in Idea to Execution?
Chapter 1: August: Concept to Launch in Twenty-Four Hours
Chapter 2: September: Building the Team
Chapter 3: October: Genius Network
Chapter 4: November: Growth Spurt
Chapter 5: December: Growing Pains
Chapter 6: January: What BUsiness Are We Really In?
Chapter 7: February: Partnership
Chapter 8: March: Shifting to BPO
Chapter 9: April: A Real Business
Chapter 10: May: Vision
Chapter 11: June: Metrics
Chapter 12: July: Real Life Issues
* The summary points above have been sourced and summarized from the book, Amazon, and other online publishers. The editor of this summary review made every effort to maintain the accuracy and completeness of any information, including the quotes, chapters, insights, lessons, and key takeaways.
Chief Editor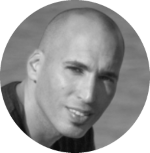 Tal Gur is an impact-driven entrepreneur, author, and investor. After trading his daily grind for a life of his own daring design, he spent a decade pursuing 100 major life goals around the globe. His journey and most recent book, The Art of Fully Living - 1 Man, 10 Years, 100 Life Goals Around the World, has led him to found Elevate Society.