If winning or losing is going to define your life, you're on a rough road.
What's the meaning of this quote?
Quote Meaning: This quote emphasizes the potential pitfalls of allowing the outcomes of competitions or the fear of failure to excessively shape one's sense of self-worth and overall life perspective.
It suggests that if a person's life is primarily defined by whether they win or lose in various endeavors, such as sports, work, or personal relationships, they are likely to encounter a challenging and emotionally turbulent journey. This is because life inevitably involves a mixture of successes and failures, and tying one's self-esteem and identity solely to these outcomes can lead to an unstable sense of self.

ELEVATE
Free Resource: A step-by-step blueprint to help you set and realize big dreams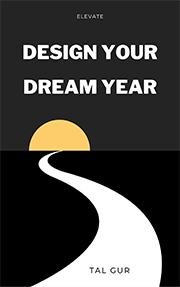 The quote encourages individuals to adopt a more balanced and resilient outlook on life. It implies that it's healthier to view winning and losing as temporary events rather than as the sole determinants of one's worth. It advocates for a mindset where success and failure are seen as opportunities for growth, learning, and self-improvement rather than as judgments on one's character.
Ultimately, this quote serves as a reminder to focus on the journey itself, the effort, and personal development rather than fixating on the results. It suggests that a fulfilling and emotionally stable life is built on a foundation of self-acceptance, resilience, and a capacity to find meaning and growth in both victories and defeats.
Who said the quote?
The quote "If winning or losing is going to define your life, you're on a rough road." was said by Bud Grant (Quotes). Bud Grant is a renowned coach, primarily known for his successful tenure with the Minnesota Vikings in the National Football League.
Chief Editor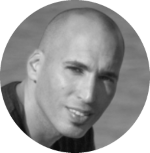 Tal Gur is an author, founder, and impact-driven entrepreneur at heart. After trading his daily grind for a life of his own daring design, he spent a decade pursuing 100 major life goals around the globe. His journey and most recent book, The Art of Fully Living, has led him to found Elevate Society.