Imperfect Courage: Summary Review
This is a summary review of Imperfect Courage containing key details about the book.
What is Imperfect Courage About?
In Imperfect Courage, the founder of the popular fair trade jewelry brand Noonday Collection shares her story of starting the rapid-growing business that impacts over 4,500 artisans in vulnerable communities across the globe—and invites readers on a journey of transformation, challenging them to trade their comfort zones for a life of impact and adventure.
Who is the author of Imperfect Courage?
Jessica Honegger is a bestselling author. As the Co-CEO of Noonday Collection, Jessica spends her days inspiring others to live lives of purpose.
How long is Imperfect Courage?
What genre is Imperfect Courage?
Nonfiction, Self Help, Personal Development
What are good quotes from Imperfect Courage?
"We need to reconsider the labels we have put on ourselves and others. When we label ourselves according to only one facet of our multifaceted life, we regard ourselves as partial people. This is not helpful to us at all... or at least to those of us longing to live whole."
― Jessica Honegger, Imperfect Courage
What are the chapters in Imperfect Courage?
Chapter 1: Choose Courage
Chapter 2: Stand Up
Chapter 3: Step into Your Story
Chapter 4: Own Your Worth
Chapter 5: Embrace Vulnerability
Chapter 6: Create Compassionate Spaces
Chapter 7: Discover the Sisterhood Effect
Chapter 8: Commit to Collaboration
Chapter 9: Widen Your Circle
Chapter 10: Leverage Your Power
Chapter 11: Quit Trying
Chapter 12: Build a Flourishing World
* The summary points above have been sourced and summarized from the book, Amazon, and other online publishers. The editor of this summary review made every effort to maintain the accuracy and completeness of any information, including the quotes, chapters, insights, lessons, and key takeaways.
Chief Editor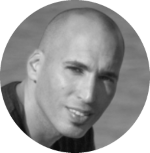 Tal Gur is an impact-driven entrepreneur, author, and investor. After trading his daily grind for a life of his own daring design, he spent a decade pursuing 100 major life goals around the globe. His journey and most recent book, The Art of Fully Living - 1 Man, 10 Years, 100 Life Goals Around the World, has led him to found Elevate Society.