Innovating Women: Summary Review
This is a summary review of Innovating Women containing key details about the book.
What is Innovating Women About?
"Innovating Women" by Vivek Wadhwa and Farai Chideya is a book that explores the challenges and opportunities faced by women in the technology industry. Drawing on extensive research and interviews with successful women entrepreneurs and executives, the book provides insights into the barriers that women face in the male-dominated tech industry, and offers practical advice on how to overcome these barriers and achieve success. The authors highlight the important role that women have played in driving innovation in the tech industry, and provide examples of women who have successfully navigated the challenges of the industry to create groundbreaking products and companies. They also discuss the importance of diversity and inclusion in driving innovation, and provide guidance on how to create more inclusive and supportive workplaces. The book provides a range of practical tools and resources, including advice on networking, mentorship, and career development, as well as case studies and profiles of successful women in the industry. Overall, "Innovating Women" is an inspiring and informative book that provides valuable insights and guidance for women in the tech industry, as well as for anyone interested in promoting diversity and inclusion in the workplace.
Innovating Women offers perspectives on the challenges that women face, the strategies that they employ in the workplace, and how organizations can support the career advancement of women. The future of technology depends on women and men working together at their full potential. For that to happen, it is vital that women feel welcomed, rewarded, and respected in tech sectors.
Summary Points & Takeaways from Innovating Women
Some key summary points and takeaways from the book include:
* Women face unique challenges in the tech industry: Women who work in tech and entrepreneurship face significant obstacles, such as discrimination, harassment, and the "bro culture" that permeates many workplaces.
* There is a lack of diversity in the tech industry: Despite efforts to increase diversity in the tech industry, women and people of color are still vastly underrepresented. This lack of diversity has a negative impact on innovation and the bottom line.
* Women have made significant contributions to technology: Women have been at the forefront of many important technological developments, such as the creation of the compiler and the invention of the modern medical syringe.
* Mentors and networks are important for women in tech: Women who have been successful in the tech industry often credit their mentors and supportive networks with helping them navigate the challenges and achieve their goals.
* There are still many opportunities for women in tech: Despite the challenges, there are many opportunities for women to make a significant impact in the tech industry, and there is a growing movement to support and empower women entrepreneurs and innovators.
Who is the author of Innovating Women?
Vivek Wadhwa is an American technology entrepreneur and academic. He is a Distinguished Fellow & Adjunct Professor at Carnegie Mellon's School of Engineering at Silicon Valley and a Distinguished Fellow at the Labor and Worklife Program at Harvard Law School.
Farai Chideya is an American novelist, multimedia journalist, and radio host. She produced and hosted Pop and Politics with Farai Chideya, a series of radio specials on politics for 15 years. She is the creator and host of the podcast Our Body Politic.
Book details
Print length: 223 Pages
Genre: Business, Technology, Feminism
What are the chapters in Innovating Women?
Chapter 1: The Growing Success of Innovating Women
Chapter 2: Woman to Woman
Chapter 3: Educate to Innovate
Chapter 4: Women for the World
Chapter 5: The Balancing Act
Chapter 6: Advancing Women
Chapter 7: Women Changing the Workplace
Chapter 8: Women Affecting Funding
Chapter 9: Transforming the System
Chapter 10: How the Tech Industry Is Changing - And How We Can Make It Better: Vivek Wadhwa
Chapter 11: Looking to the Future: Vivek Wadhwa
Chapter 12: We Are the Ones We've Been Waiting For: Mary Grove and Megan Smith
What do critics say?
Here's what one of the prominent reviewers had to say about the book: "As someone whose family has been dedicated to advancing women's careers for one and a half centuries (in 1868 my great-grandmother started the first school in Europe to provide higher education for girls and ran it with her daughter—my grandmother—for seventy years), I am excited by Vivek's compelling book which shines a light on the remarkable achievements of brilliant and pioneering women in today's world." — Ray Kurzweil, inventor, author and futurist, Director of Engineering at Google
* The editor of this summary review made every effort to maintain information accuracy, including any published quotes, chapters, or takeaways. If you're interested in enhancing your personal growth, I suggest checking out my list of favorite self-development books. These books have been instrumental in my own personal development and I'm confident they can help you too.
Chief Editor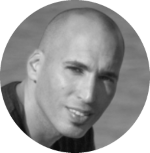 Tal Gur is an author, founder, and impact-driven entrepreneur at heart. After trading his daily grind for a life of his own daring design, he spent a decade pursuing 100 major life goals around the globe. His journey and most recent book, The Art of Fully Living, has led him to found Elevate Society.