Innovating Women: Summary Review
This is a summary review of Innovating Women containing key details about the book.
What is Innovating Women About?
Innovating Women offers perspectives on the challenges that women face, the strategies that they employ in the workplace, and how organizations can support the career advancement of women. The future of technology depends on women and men working together at their full potential. For that to happen, it is vital that women feel welcomed, rewarded, and respected in tech sectors.
Who is the author of Innovating Women?
Vivek Wadhwa is an American technology entrepreneur and academic. He is a Distinguished Fellow & Adjunct Professor at Carnegie Mellon's School of Engineering at Silicon Valley and a Distinguished Fellow at the Labor and Worklife Program at Harvard Law School.
Farai Chideya is an American novelist, multimedia journalist, and radio host. She produced and hosted Pop and Politics with Farai Chideya, a series of radio specials on politics for 15 years. She is the creator and host of the podcast Our Body Politic.
How long is Innovating Women?
What genre is Innovating Women?
Business, Technology, Feminism
What are good quotes from Innovating Women?
"We need to reconsider the labels we have put on ourselves and others. When we label ourselves according to only one facet of our multifaceted life, we regard ourselves as partial people. This is not helpful to us at all... or at least to those of us longing to live whole."
― Jessica Honegger, Innovating Women
What are the chapters in Innovating Women?
Chapter 1: The Growing Success of Innovating Women
Chapter 2: Woman to Woman
Chapter 3: Educate to Innovate
Chapter 4: Women for the World
Chapter 5: The Balancing Act
Chapter 6: Advancing Women
Chapter 7: Women Changing the Workplace
Chapter 8: Women Affecting Funding
Chapter 9: Transforming the System
Chapter 10: How the Tech Industry Is Changing - And How We Can Make It Better: Vivek Wadhwa
Chapter 11: Looking to the Future: Vivek Wadhwa
Chapter 12: We Are the Ones We've Been Waiting For: Mary Grove and Megan Smith
* The summary points above have been sourced and summarized from the book, Amazon, and other online publishers. The editor of this summary review made every effort to maintain the accuracy and completeness of any information, including the quotes, chapters, insights, lessons, and key takeaways.
Chief Editor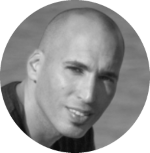 Tal Gur is an impact-driven entrepreneur, author, and investor. After trading his daily grind for a life of his own daring design, he spent a decade pursuing 100 major life goals around the globe. His journey and most recent book, The Art of Fully Living - 1 Man, 10 Years, 100 Life Goals Around the World, has led him to found Elevate Society.