Innovation and Entrepreneurship: Summary Review
This is a summary review of Innovation and Entrepreneurship containing key details about the book.
What is Innovation and Entrepreneurship About?
"Innovation and Entrepreneurship" by Peter Drucker is a classic book on innovation and entrepreneurship that provides a framework for understanding and fostering innovation within organizations. Drucker argues that innovation is not just about developing new products or technologies, but also about creating new processes, services, and business models. He identifies seven sources of innovation and provides practical guidance on how to develop an innovation strategy, including identifying customer needs, creating a culture of innovation, and managing risk. Drucker also emphasizes the importance of entrepreneurship in driving innovation and economic growth, and provides insights on how to foster an entrepreneurial mindset within organizations. Overall, "Innovation and Entrepreneurship" is a seminal work on innovation and entrepreneurship that provides valuable insights for managers, entrepreneurs, and anyone interested in understanding and fostering innovation.

ELEVATE
Free Resource: A step-by-step blueprint to help you set and realize big dreams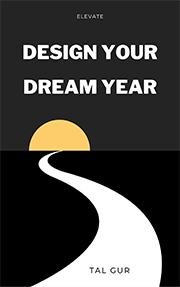 Innovation and Entrepreneurship presents innovation and entrepreneurship as a purposeful and systematic discipline. It clearly explains and analyzes the challenges and opportunities of America's new entrepreneurial economy.
Summary Points & Takeaways from Innovation and Entrepreneurship
Some key summary points and takeaways from the book include:
* Innovation is not just about technology but about identifying new and better ways to create value for customers.
* Entrepreneurs need to understand their customers' needs and be willing to experiment and take risks to meet those needs.
* Successful innovation requires a clear focus on the customer and the market, as well as a disciplined approach to idea generation and evaluation.
* Innovation is a continuous process that involves both incremental improvements and breakthrough ideas.
* Organizations must create a culture that supports innovation and encourages creativity and experimentation.
* Innovation can come from anywhere in the organization, and entrepreneurs should seek out and empower employees who have innovative ideas.
* Entrepreneurs should be prepared to fail and learn from their failures, and use this knowledge to make better decisions in the future.
* Innovation requires collaboration and partnerships with other organizations, as well as a willingness to learn from others and share knowledge.
* Entrepreneurs must also be aware of and adapt to changes in the external environment, such as shifts in technology, consumer preferences, and regulatory requirements.
* Innovation can create both economic and social value, and entrepreneurs have a responsibility to consider the broader impact of their innovations on society as a whole.
Who is the author of Innovation and Entrepreneurship?

ELEVATE
Free Resource: 1000+ SMART goal ideas to inspire you create your life goals list.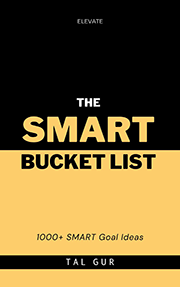 Peter Ferdinand Drucker was an Austrian-American management consultant, educator, and author, whose writings contributed to the philosophical and practical foundations of the modern business corporation.
What are good quotes from Innovation and Entrepreneurship?
"The entrepreneur always searches for change, responds to it, and exploits it as an opportunity."
"Entrepreneurship is risky mainly because so few of the so-called entrepreneurs know what they are doing."
"The companies that refused to make hard choices, or refused to admit that anything much was happening, fared badly. If they survive, it is only because their respective governments will not let them go under."
"Entrepreneurs see change as the norm and as healthy. Usually, they do not bring about the change themselves. But – and this defines entrepreneur and entrepreneurship – the entrepreneur always searches for change, responds to it, and exploits it as an opportunity."
― Peter Drucker, Innovation and Entrepreneurship
Book details
Print length: 288 Pages
Genre: Business, Entrepreneurship, Nonfiction
What are the chapters in Innovation and Entrepreneurship?
Chapter 1: Systematic Entrepreneurship
Chapter 2: Purposeful Innovation and the Seven Sources for Innovative Opportunity
Chapter 3: Source: The Unexpected
Chapter 4: Source: Incongruities
Chapter 5: Source: Process Need
Chapter 6: Source: Industry and Market Structure
Chapter 7: Source: Demographics
Chapter 8: Source: Changes in Perception
Chapter 9: Source: New Knowledge
Chapter 10: The Bright Idea
Chapter 11: Principles of Innovation
Chapter 12: Entrepreneurial Management
Chapter 13: The Entrepreneurial Business
Chapter 14: Entrepreneurial in the Service Institution
Chapter 15: The New Venture
Chapter 16: "Fustest with the Mostest"
Chapter 17: "Hit Them Where They Ain't "
Chapter 18: Ecological Niches
Chapter 19: Changing Values and Characteristics
* The editor of this summary review made every effort to maintain information accuracy, including any published quotes, chapters, or takeaways. If you want to enhance your personal growth, I recommend checking out my list of favorite personal growth books. These books have played a significant role in my life, and each one includes a summary and takeaways to help you apply the concepts.
Chief Editor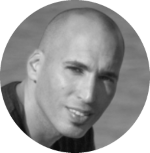 Tal Gur is an author, founder, and impact-driven entrepreneur at heart. After trading his daily grind for a life of his own daring design, he spent a decade pursuing 100 major life goals around the globe. His journey and most recent book, The Art of Fully Living, has led him to found Elevate Society.