Insanely Simple: Summary Review
This is a summary review of Insanely Simple containing key details about the book.
What is Insanely Simple About?
"Insanely Simple" by Ken Segall is a book that explores the power of simplicity in business, design, and life. Segall argues that simplicity is often the key to success, and provides examples from his time working with companies such as Apple and IBM to illustrate how simplicity can drive innovation and improve performance. He emphasizes the importance of focusing on the core essence of a product or service, and avoiding complexity and unnecessary features. Segall also provides practical tips for how to simplify communication, decision-making, and organization. Overall, "Insanely Simple" is a thought-provoking and practical guide to the power of simplicity, offering insights and inspiration for anyone looking to streamline their business or personal life.
Insanely Simple tackles the core principle of Apple's success - simplicity. Simplicity isn't just a design principle at Apple - it's a value that permeates every level of the organization. The obsession with Simplicity is what separates Apple from other technology companies. It's what helped Apple recover from near death in 1997 to become the most valuable company on Earth in 2011.
Summary Points & Takeaways from Insanely Simple
Some key summary points and takeaways from the book include:
* Simplify: Simplicity is the key to success. It is important to strip away unnecessary complexity to create a simple and clear message that is easy to understand.
* Focus on one thing: Apple's success can be attributed to its ability to focus on one thing at a time. The company's products are designed with a clear purpose and a specific target audience.
* Say no: Saying no is an important part of simplifying. It is important to say no to ideas that do not fit with your vision and goals.
* Design matters: Design is not just about aesthetics. It is about function and usability. The best designs are simple and intuitive, making it easy for users to interact with the product.
* Collaborate: Collaboration is key to success. Apple's success can be attributed to the collaboration between Steve Jobs and the designers, engineers, and marketers who worked on the products.
* Iterate: The best products are the result of iteration. It is important to constantly test and refine ideas to create a better product.
* Embrace constraints: Constraints can lead to creative solutions. Apple's success can be attributed to the constraints it faced, such as limited resources and time.
* Keep it human: Technology should enhance the human experience, not replace it. It is important to keep the user in mind when designing products.
* Think different: To create something truly innovative, it is important to think outside the box and challenge conventional thinking.
* The book emphasizes the importance of simplicity, focus, collaboration, iteration, and creative thinking in achieving success. It is a useful read for entrepreneurs, designers, and anyone interested in creating innovative products.
Who is the author of Insanely Simple?
Ken Segall is the author of the New York Times bestseller Insanely Simple. Working with Steve Jobs as his ad agency creative director for twelve years spanning NeXT and Apple, he led the team behind Apple's legendary Think Different campaign, and set Apple down the i-way by naming the iMac.
What are good quotes from Insanely Simple?
"People think focus means saying yes to the thing you've got to focus on. But that's not what it means at all. It means saying no to the hundred other good ideas that there are. You have to pick carefully."
"It should now be considered a basic law of commerce: Simplicity attracts."
"The ship had to be moving forward every day. If you weren't helping, that's when you got in trouble."
"When process is king, ideas will never be. It takes only Common Sense to recognize that the more layers you add to a process, the more watered down the final work will become."
― Ken Segall, Insanely Simple
Book details
Print length: 240 Pages
Genre: Business, Nonfiction, Design
What are the chapters in Insanely Simple?
Chapter 1: Think Brutal
Chapter 2: Think Small
Chapter 3: Think Minimal
Chapter 4: Think Motion
Chapter 5: Think Iconic
Chapter 6: Think Phrasal
Chapter 7: Think Casual
Chapter 8: Think Human
Chapter 9: Think Skeptic
Chapter 10: Think War
What do critics say?
Here's what one of the prominent reviewers had to say about the book: "A blueprint for running a company the Steve Jobs way . . . should be required reading for anyone interested in management and marketing." — The Times (London)
* The editor of this summary review made every effort to maintain information accuracy, including any published quotes, chapters, or takeaways. If you're interested in furthering your personal development, I invite you to check out my list of favorite personal development books page. On this page, you'll find a curated list of books that have personally impacted my life, each with a summary and key lessons.
Chief Editor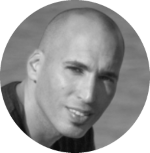 Tal Gur is an author, founder, and impact-driven entrepreneur at heart. After trading his daily grind for a life of his own daring design, he spent a decade pursuing 100 major life goals around the globe. His journey and most recent book, The Art of Fully Living, has led him to found Elevate Society.