Inventology: Summary Review
This is a summary review of Inventology containing key details about the book.
What is Inventology About?
Inventology uses the stories of inventors and surprising research to reveal the steps that produce innovation. It is a must-listen for designers, artists, makers, and anyone else who is curious about creativity. By identifying the steps of the invention process, Kennedy reveals the imaginative tools required to solve our most challenging problems.
Who is the author of Inventology?
Pagan Kennedy is an American columnist and author, and pioneer of the 1990s zine movement. She has written ten books in a variety of genres, was a regular contributor to the Boston Globe, and has published articles in dozens of magazines and newspapers.
What are good quotes from Inventology?
"Though we possess the brainpower, the talent, and the tools to solve our most worrying problems, it's enormously difficult to organize ourselves around the big questions."
"When someone tells you, 'I don't need your idea,' you must not fling your drink in his or her face; instead, you must ask, 'Why?' It's the most difficult—and ego-bruising—part of the creative process."
"The imagination can become our own free and wild territory. When all else fails, it can offer a refuge."
― Pagan Kennedy, Inventology
Book details
Print length: 288 Pages
Genre: Nonfiction, Business, Science
What are the chapters in Inventology?
Chapter 1: Maritan Jet Lag
Chapter 2: User-Inventors
Chapter 3: Someone Else's Shoes
Chapter 4: The Future of Feedback
Chapter 5: Super-Encounterers
Chapter 6: Data Goggles
Chapter 7: Building an Empire Out of Nothing
Chapter 8: Th Pong Effect
Chapter 9: The Wayne Gretzky Game
Chapter 10: The Mind's R&D Lab
Chapter 11: How to Time-Travel
Chapter 12: The Go-Betweens
Chapter 13: Zones of Permission
Chapter 14: Holistic Invention
Chapter 15: Paper Eyes
Chapter 16: Tinkering with Education
What do critics say?
Here's what one of the prominent reviewers had to say about the book: "Elegant prose and excellent reporting . . . By the time I had finished reading, I had underlined many intriguing ideas." — New York Times Book Review
* The summary points above have been concluded from the book and other public sources. The editor of this summary review made every effort to maintain information accuracy, including any published quotes, chapters, or takeaways
Chief Editor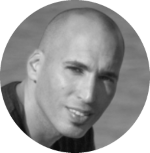 Tal Gur is an author, founder, and impact-driven entrepreneur at heart. After trading his daily grind for a life of his own daring design, he spent a decade pursuing 100 major life goals around the globe. His journey and most recent book, The Art of Fully Living, has led him to found Elevate Society.