Johnny Appleseed: Life Story, Bio and Facts
Who is Johnny Appleseed?
Johnny Appleseed was a legendary figure in American folklore, known for planting apple trees throughout the Midwest region of the United States in the late 1700s and early 1800s. He was born as John Chapman in Leominster, Massachusetts in 1774. He was known for his eccentricity and his love for nature, and he became a popular folk hero.
Johnny Appleseed traveled westward, starting in Pennsylvania and eventually reaching Ohio, Indiana, and Illinois, planting apple orchards as he went. He would receive apple tree seedlings from nurseries in the east, and then he would travel on foot, planting the seeds and starting apple orchards along the way. He would then return to the orchards to tend to the trees and would often give away apple seedlings to settlers.
He was a deeply religious man, and he was known for his kind and generous nature. He lived a simple life, often dressed in cast-off clothes and wearing a tin pot as a hat. He was also a vegetarian and an abolitionist.
Johnny Appleseed died in 1845, but his legend lived on, and he became a symbol of the American pioneering spirit. Today, many of the towns and counties that he passed through have monuments, statues, and festivals in his honor.
Johnny Appleseed Fast Facts
John Chapman, commonly known as Johnny Appleseed, (September 26, 1774 – March 18, 1845) was a pioneer nurseryman who introduced apple trees to large parts of Ohio, Indiana, and Illinois. He was also a folk hero, and his life and legacy have become an enduring part of American folklore.
* Chapman was born in Leominster, Massachusetts, and as a young man, he began traveling west, planting apple trees as he went.
* He would purchase large amounts of land, on which he would plant apple orchards, then move on to new territories, leaving the orchards to be tended by others.
* He was known for being a kind and gentle man, who was deeply religious and lived a simple, ascetic life. He often gave away apple seedlings to settlers and Native Americans, and was remembered for his generosity.
* He was also known for wearing cast-off clothes made from burlap bags, and for often going barefoot, even in the winter.
* He was said to be a friend of animals and was known to have a special relationship with bears.
* Johnny Appleseed died in Fort Wayne, Indiana, on March 18, 1845, and was buried in the city's Pioneer Cemetery.
* His legacy lives on, in American folklore and popular culture. He is remembered for his contributions to American agriculture, his kindness, and his simple, ascetic way of life.
* Today, Johnny Appleseed is celebrated annually on September 26th as Johnny Appleseed Day.
Chief Editor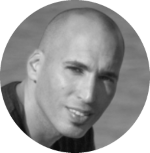 Tal Gur is an author, founder, and impact-driven entrepreneur at heart. After trading his daily grind for a life of his own daring design, he spent a decade pursuing 100 major life goals around the globe. His journey and most recent book, The Art of Fully Living, has led him to found Elevate Society.