Knowing when to leave may be the smartest thing anyone can learn.
What's the meaning of this quote?
Quote Meaning: This quote underscores the wisdom of recognizing when it's time to move on or let go of a situation, relationship, or endeavor. It suggests that having the ability to discern when to exit is a valuable life skill that can lead to better outcomes and personal well-being.
Knowing when to leave involves several important considerations:

ELEVATE
Free Resource: A step-by-step blueprint to help you set and realize big dreams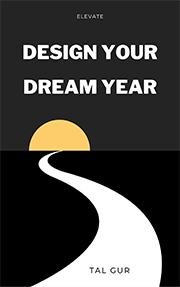 Self-preservation: Sometimes, staying in a situation that is detrimental to your physical or mental health, or that hinders your personal growth, is unwise. Recognizing when it's time to leave for your own well-being is an act of self-care and self-respect.
Personal growth: Stagnation can occur when you remain in a comfort zone or a situation that no longer challenges or inspires you. Leaving can create opportunities for new experiences, learning, and personal development.
Relationships: In relationships, whether they are romantic, friendships, or professional connections, there may come a point where it's healthier to part ways due to irreconcilable differences, toxicity, or changing life goals. Leaving in these situations can help both parties find more suitable environments or partners.
Career: Recognizing when to leave a job or career path that no longer aligns with your goals, values, or interests can lead to a more fulfilling professional life.
In essence, this quote encourages us to be introspective and discerning in our life choices. It's a reminder that there's strength in knowing when to gracefully exit situations that are no longer serving our best interests. This skill involves self-awareness, courage, and the understanding that leaving can sometimes be a step toward a brighter and more promising future.
Who said the quote?
The quote "Knowing when to leave may be the smartest thing anyone can learn." was said by Burt Bacharach (Quotes). Burt Bacharach is a renowned composer and songwriter who has crafted numerous timeless hits, spanning multiple genres, including pop, soul, and jazz.
Chief Editor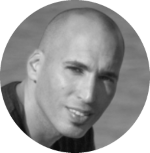 Tal Gur is an author, founder, and impact-driven entrepreneur at heart. After trading his daily grind for a life of his own daring design, he spent a decade pursuing 100 major life goals around the globe. His journey and most recent book, The Art of Fully Living, has led him to found Elevate Society.