Lean Analytics: Summary Review
This is a summary review of Lean Analytics containing key details about the book.
What is Lean Analytics About?
Lean Analytics lays out practical, proven steps to take your startup from initial idea to product/market fit and beyond. Packed with over thirty case studies, and based on a year of interviews with over a hundred founders and investors, the book is an invaluable, practical guide for Lean Startup practitioners everywhere. It teaches that by measuring and analyzing as you grow, you can validate whether a problem is real, find the right customers, and decide what to build, how to monetize it, and how to spread the word.
Who is the author of Lean Analytics?
Alistair Croll has been an entrepreneur, author, and public speaker for nearly 20 years. He's worked on a variety of topics, from web performance, to big data, to cloud computing, to startups, in that time.
Ben Yoskovitz is a founding partner of Highline BETA, a venture capital and a startup co-creation company, and the co-author of Lean Analytics. Ben uses his 20-plus years of experience at startups (including VarageSale and GoInstant) and large companies (including Salesforce) to bridge the gaps between them.
What are good quotes from Lean Analytics?
"Don't just ask questions. Know how the answers to the questions will change your behavior. In other words, draw a line in the sand before you run the survey."
"Don't sell what you can make; make what you can sell."
"We sometimes remind early-stage founders that, in many ways, they aren't building a product. They're building a tool to learn what product to build."
"Instincts are experiments. Data is proof."
"Customers are people. They lead lives. They have kids, they eat too much, they don't sleep well, they phone in sick, they get bored, they watch too much reality TV. If you're building for some kind of idealized, economically rational buyer, you'll fail. But if you know your customers, warts and all, and you build things that naturally fit into their lives, they'll love you."
"Your job isn't to build a product; it's to de-risk a business model."
"A good metric is a ratio or a rate. Accountants and financial analysts have several ratios they look at to understand, at a glance, the fundamental health of a company. You need some, too. There are several reasons ratios tend to be the best metrics:• Ratios are easier to act on. Think about driving a car. Distance traveled is informational. But speed—distance per hour—is something you can act on, because it tells you about your current state, and whether you need to go faster or slower to get to your destination on time.• Ratios are inherently comparative. If you compare a daily metric to the same metric over a month, you'll see whether you're looking at a sudden spike or a long-term trend. In a car, speed is one metric, but speed right now over average speed this hour shows you a lot about whether you're accelerating or slowing down.• Ratios are also good for comparing factors that are somehow opposed, or for which there's an inherent tension. In a car, this might be distance covered divided by traffic tickets. The faster you drive, the more distance you cover—but the more tickets you get. This ratio might suggest whether or not you should be breaking the speed limit."
"A startup is an organization formed to search for a scalable and repeatable business model."
"If you're going to survive as a founder, you have to find the intersection of demand (for your product), ability (for you to make it), and desire (for you to care about it)."
"Recall Sergio Zyman's definition of marketing (more stuff to more people for"
"Qualitative versus quantitative metrics Qualitative metrics are unstructured, anecdotal, revealing, and hard to aggregate; quantitative metrics involve numbers and statistics, and provide hard numbers but less insight. Vanity versus actionable metrics"
"Quantitative data abhors emotion; qualitative data marinates in it."
― Alistair Croll and Benjamin Yoskovitz, Lean Analytics
Book details
Print length: 440 Pages
Genre: Business, Entrepreneurship, Nonfiction
What are the chapters in Lean Analytics?
Chapter 1: We're All Liars
Chapter 2: How to Keep Score
Chapter 3: Deciding What to Do with Your Life
Chapter 4: Data-Driven Versus Data-Informed
Chapter 5: Analytics Frameworks
Chapter 6: The Discipline of One Metric That Matters
Chapter 7: What Business Are You In?
Chapter 8: Model One: E-commernce
Chapter 9: Model Two: Softwar as a Service (SaaS)
Chapter 10: Model Three: Free Mobile App
Chapter 11: Model Four: Media Site
Chapter 12: Model Five: User-Generated Content
Chapter 13: Model Six: Two-Sided Marketplaces
Chapter 14: What Stage Are You At?
Chapter 15: Stage One: Empathy
Chapter 16: Stage Two: Stickiness
Chapter 17: Stage Three: Virality
Chapter 18: Stage Four: Revenue
Chapter 19: Stage Five: Scale
Chapter 20: Model + Stage Drives the Metric You Track
Chapter 21: Am I Good Enough?
Chapter 22: E-commerce: Lines in the Sand
Chapter 23: SaaS: Lines in the Sand
Chapter 24: Free Mobile App: Lines in the Sand
Chapter 25: Media Site: Lines in the Sand
Chapter 26: User-Generated Content: Lines in the Sand
Chapter 27: Two-Sided Marketplaces: Lines in the Sand
Chapter 28: What to Do When You Don't Have a Baseline
Chapter 29: Selling Into Enterprise Markets
Chapter 30: Lean form Witihn: Intrapreneurs
Chapter 31: Conclusion: Beyond Startups
* The summary points above have been concluded from the book and other public sources. The editor of this summary review made every effort to maintain information accuracy, including any published quotes, chapters, or takeaways
Chief Editor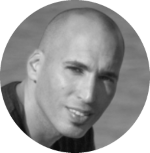 Tal Gur is an author, founder, and impact-driven entrepreneur at heart. After trading his daily grind for a life of his own daring design, he spent a decade pursuing 100 major life goals around the globe. His journey and most recent book, The Art of Fully Living, has led him to found Elevate Society.