Lost and Founder: Summary Review
This is a summary review of Lost and Founder containing key details about the book.
What is Lost and Founder About?
Lost and Founder is about the author's hard-won lessons that are applicable to any kind of business environment. This book exposes the ups and downs of startup life that most CEOs would rather keep secret. Up or down the chain of command, at both early stage startups and mature companies, whether your trajectory is riding high or down in the dumps: this book can help solve your problems, and make you feel less alone for having them.
Who is the author of Lost and Founder?
Rand Fishkin is the CEO & Co-Founder of SEOmoz, a leader in the field of search engine optimization tools, resources & community. In 2009, he was named among the 30 Best Young Tech Entrepreneurs Under 30 by BusinessWeek, and has been written about it in the Seattle Times, Newsweek and the New York Times among others.
What are good quotes from Lost and Founder?
"Bing's gotten much better since then, and is now as good as or better than Google on most queries, but that MVP hangover has stuck with the brand for years and, in my opinion, continues to dampen the prospects of what should be a very decent option for web searchers."
"Take Maya Angelou's advice: when someone shows you who they are, believe them the first time."
"That's one of the biggest things I've learned about startups: it's dangerous to go alone."
"Growth hacks alone can't solve all your marketing problems, but the right ones may add immense value to an already humming marketing flywheel."
"The problem with MVPs, and with the "something > nothing" model, is that if you launch to a large customer base or a broad community, you build brand association with that first version."
"Simultaneously two competitors in the market—one, a secretive operation based in the Ukraine and Singapore called "Ahrefs" (pronounced "A. H. Refs"), and the other, a British firm founded by a passionate Russian engineer whose initial goal had been to build an alternative to Google's search engine called "Majestic"—grew to market dominance. After years of leading the industry, Moz became an also-ran in the field of link data."
"Every founder (or set of founders) has a different take on the hardest parts of building a company."
"You can, sometimes, teach a cat to walk on its hind legs. You might even be able to teach it to bark. But that doesn't make it a dog."
"Managing Is a Skill, Not a Prize"
"being great at the work yourself and being a great manager of the people doing that work is largely disconnected."
"The people who multitask the most tend to be impulsive, sensation-seeking, overconfident of their multitasking abilities, and they tend to be less capable of multitasking."
"identify and reduce waste (of time, materials, people, or investments) fast, because it's easier to see said waste when you have less to concentrate on;"
― Rand Fishkin, Lost and Founder
Book details
Print length: 300 Pages
Genre: Business, Entrepreneurship, Nonfiction
What are the chapters in Lost and Founder?
Chapter 1: The Truth Shall Set You Free (From a Lot $#*% Storms)
Chapter 2: Why the Startup World Hates on Services (And Why You Shoudn't)
Chapter 3: Great Founders Don't Do What They Love, THey Enable a Vision
Chapter 4: Beware THe Pivot
Chapter 5: Startups Carry Their Founders' Baggage
Chapter 6: Don't Raise Money for the Wrong Reasons or From the Wrong People
Chapter 7: So You've Decided to Ask Complete Strangers for Millions of Dollars
Chapter 8: Founding a Top 5 Percent Startup May Not Make You Rich
Chapter 9: Scalable Marketing Flywheels > Growth Hacks
Chapter 10: Real Values Don't Help You Make Money (In the Short Term)
Chapter 11: Living the Lives of Your Customers and Their Inluencers is a Startup Cheat Code
Chapter 12: Great Products are Rarely "Minimally Viable"
Chapter 13: Should You Sell Your Startup Early? Yes, Probably
Chapter 14: If Management is the Only Way Up, We're All F'd
Chapter 15: Vulnerability ≠ Weakness
Chapter 16: Self- Awareness is a Superpower
Chapter 17: Focus
What do critics say?
Here's what one of the prominent reviewers had to say about the book: "You won't find a more honest, raw, and helpful look into the trenches of founding a tech startup than this book. Rand Fishkin shares the rare hard-won insight no one else dares tell you." — Nir Eyal, author of HOOKED
* The summary points above have been concluded from the book and other public sources. The editor of this summary review made every effort to maintain information accuracy, including any published quotes, chapters, or takeaways
Chief Editor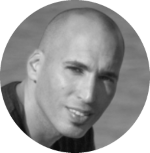 Tal Gur is an author, founder, and impact-driven entrepreneur at heart. After trading his daily grind for a life of his own daring design, he spent a decade pursuing 100 major life goals around the globe. His journey and most recent book, The Art of Fully Living, has led him to found Elevate Society.