From Prison to Becoming a Renowned Health Coach
Ever been so burdened by something that you feel forever stuck in first gear? Or that true happiness and fulfillment is happening to everyone else?
Not Meg Worden. Sure she has navigated through her own share of pitfalls, including a battle with food and a stint in federal prison for selling ecstasy pills, but nothing seems to stop her inner spark from shining bright. And the best part is? She has made a business of sharing her secrets.
What keeps Meg truckin' on is one part free bird mentality paired with a whole lot of clarity. While in a past life she has done everything from selling skin care and pina coladas to trying her hand as a hairdresser and a makeup artist, it was only after her incarceration that a light bulb went off. She immersed herself deep into a personal research project centered on nutrition.
Her goal? Uncover the influence food has on an individual and understand the fundamentals of nourishment.
The result? She lost weight, eliminated cravings, got her hormones in check and wants others to experience the same. Through this enlightenment she is now a devoted Certified Holistic Health Coach, writer and speaker. She even authored her own ebook on salads.
In an age when we are inundated with endless articles of information promoting various methods to tackle life, Meg's approach is a welcome retreat from the ordinary. With blunt and honest delivery, her blog posts tackle anything from single parenting and laughing to turning up the music and passing the pie.
Meg just might be the inspiration for Karen Lamb's quote, "a year from now you may wish you had started today"...
1. You state on your website that you "feel everything" and you radiate a vibrant and enthusiastic spirit. Have you always had an exuberant mentality, or did it really shine through once you had this life transformation after you were released from federal prison?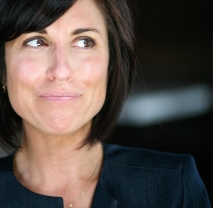 Oh, I was born with all of these big, sensitive feelings. Needing a sense of containment around them, wanting to feeling less skinless in the world, was what led me to drugs, alcohol, food and other distractions in the first place. As far as being exuberant and shiny, there have certainly been times in my life when I was much less so. Taking good care of my body, mind and soul plus living a life that marries my actions with my intentions (as much as I can pull it off anyhow - life is still pretty heavy, you know, and I hardly get it right all of the time) has definitely increased my sense of enthusiasm and empowerment.
I feel way better at 40 than I ever felt in my 20's. That is a fact.
2. When did you feel you were able to fully accept your time in federal prison and turn the experience into something positive to help others? What would you say to others who are struggling with being able to move forward with their life?
It might sound hokey, but I really gained my acceptance about prison time in the proverbial moment-of-clarity kind of way almost as soon as I was sentenced. Of course, that clarity and confidence came and went during the two-year experience as these things do, but I had a strong sense that I could choose the value of my time even though I couldn't choose the quantity of it, that I could choose how to tell my story and that I would be able to teach my son how to tell his.
To be fair, it's possible that it might not have been so strike-of-divine-lightning as it sounds either. There's a good chance that my rebelliousness and frustration was the original, raw impetus to make something good come out of the situation. I was pretty hell bent on finding a way out of the shame and guilt that is "supposed" to go hand in hand with a criminal conviction. I wanted to see if I could find some kind of rehabilitation and redemption despite, not because of, a system that, in practice, provides no such thing. Anytime I heard the words "you really ruined your life" during that time, all I could think was that it was impossible to make such a statement. I'm not dead yet. And, just you wait and see.
3. Do you feel that being candid about your own trials and tribulations has given you an advantage/been appealing to your clients? Have they shared that they feel more comfortable with you than maybe other life coaches who may have not have been as open?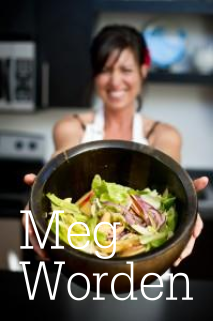 I do. I get a lot of positive feedback about that from people. And asking me how to share personal stories while maintaining privacy and integrity is one of the questions I get asked most often. Hopefully that means I'm pulling it off most of the time.
I was really scared to put it all out there when I first started and was always worried that I would come off as needy or oversharing in a gross way. I want to walk that line carefully between transparency and vulnerability plus professionalism. Making sure my clients feel that they are in safe and capable hands is paramount. But part of the positive feedback is that I am regularly able to witness vulnerable stories. I am amazed at some of the wonderful, brave emails I get from people. For them, knowing I have overcome things helps them feel that they are in an arena where they won't be judged. I love that. And them. The people that tell me their stories are the most beautiful people in the world to me.
4. What do you find to be the top reason people do not change their health habits? Is it laziness and convenience? Lack of education and misinformation?
The people I work with, if anything, are over educated on dietary and exercise theories. And misinformation is definitely a problem, but much of the time, the problem is conflicting information and the difficulty figuring out the difference between what they could be doing to meet the needs of their own life and set of circumstances and what they "should" be doing to meet some media or social expectation. And I generally don't think of people as being lazy and wanting convenience as much as being too busy and overwhelmed to do anything but reach for the nearest thing. Most people's lives are more stressful than leisurely.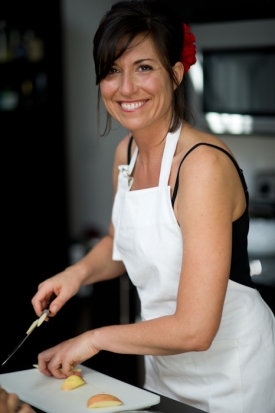 The biggest reason why people don't change their habits is deeper and more subtle than not having the right information. Thanks to all of the confusion and pressure of the diet industry and social media, many people seek health from a place of self loathing rather than self love, which turns acts of self care into self punishment. It's kind of crazy when you think about it, but it's incredibly common.
Changing your core motivations takes time and effort. But, ultimately, eating well, staying active and cultivating supportive relationships and creative outlets shouldn't be in the category of things you "should" do but fail at. In fact, they should be the things you "get" to do and succeed because they directly contribute to being the person who lives your ideals rather than just being the person who wishes you could.
Another common factor is outsized expectations. If you define exercise as running a marathon, or eating well as having kale everyday, then you are setting yourself up for failure. (Not that kale and marathons are unattainable, I'm just choosing common extremes). Sometimes exercise has to look like five minutes of stretching and eating well has to be whatever is available or whatever is prepared with love. Or, even sometimes, what is left over on your kid's plate, or pie. Using tiny, incremental steps to upgrade from where you already are can alter your habits faster than trying to take giant leaps into being someone who you just aren't. Creating new habits is like training your brain as if it were your pet.
5. You seem to have always followed a progressive lifestyle, moving to the beat of your own drum. Do you think that having that type of outlook has allowed you to be more creative, arming you with the courage to tackle basically every dream of yours?
Absolutely.
6. What's your definition of healthy?
A life that is rich and full of energy, curiosity, generosity, creativity, hilarity, activity, leisure and love. And, of course, delicious food.
7. You make yourself very accessible to clients on your website, offering up your phone number and email address encouraging people to contact you. How does this approach benefit you? What type of response have you received from readers to you being so available?
The nature of my business - taking care of people's emotional life around food and nourishment - makes it really important that I create a safe container for my clients. Hiring someone from the internet, while more common all the time, is still a leap of faith. I want prospective clients, or even readers, to know they are dealing with a human. Making my phone number available gives them the option to reach out in whatever way is most comfortable for them.
8. What sacrifices have you made in order to be an entrepreneur? What advice would you give to anyone considering the entrepreneurial lifestyle?
The only sacrifice I feel I have made as an entrepreneur is that I never have to work for under fluorescent lighting. Well, that and health insurance. But I'm working on that part.
9. You just rolled out a new Online Coaching Group in January 2014. Can you share the inspiration and goal of this new venture?
The online coaching group was really just an expansion of my private coaching practice. I wanted to make coaching more affordable and accessible to more people as well as adding the value of creating an extended support system for the members of the group. Successfully sustaining a healthy lifestyle has so much less to do with what you know than with who is support you. The group is amazing and going so well. I plan to start another one in a few months. Sometimes I just can't believe how lucky I am to have such a great job.
10. And finally, Is there one song that you would consider the soundtrack of your life? 🙂
Probably Slow Show by The National.
Thank you, Meg
---
Meg Worden is a Certified Holistic Health Coach, writer, and blogger at Megworden.com. You can also find her on Twitter @megworden
Chief Editor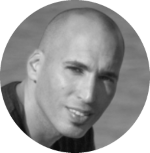 Tal Gur is an author, founder, and impact-driven entrepreneur at heart. After trading his daily grind for a life of his own daring design, he spent a decade pursuing 100 major life goals around the globe. His journey and most recent book, The Art of Fully Living, has led him to found Elevate Society.