Million Dollar Consulting: Summary Review
This is a summary review of Million Dollar Consulting containing key details about the book.
What is Million Dollar Consulting About?
Million Dollar Consulting is a classic guide that covers the ins and outs for competing and winning in this ultra competitive field. This book will show readers step-by-step advice on how to raise capital, attract clients, create a marketing plan, and grow your business into a $1 million-per-year firm.
Who is the author of Million Dollar Consulting?
Alan Weiss is one of the world's most highly sought consultancy experts, whose clients have included Mercedes-Benz, Merck, Hewlett-Packard, New York Times, and over 200 others. He is the author of 64 books that have appeared in 15+ languages and has been interviewed and quoted extensively in the media.
What are good quotes from Million Dollar Consulting?
"You grow based on exploiting strengths, not by acclimating to weaknesses."
"Abraham Maslow observed, "When the only tool you have is a hammer, you tend to see every problem as a nail."
"Too many consultants fall in love with their own methodology. Success in this business comes from marketing, not from the depth of consulting expertise. I know that this is heresy to many of you, but all the nonrainmaking consulting gurus are working for somebody else and merely earning a paycheck."
"when people knock on your door, credibility is assumed and fees are whatever you say they are."
"When you settle for "vanilla" objectives such as "increased clarity," or "more confidence," or "higher commitment" (which I call "human resources objectives" because they are so weak and nonmeasurable), you deny yourself the opportunity to create dynamic ROI, where the client receives huge benefit and your equitable compensation is quite reasonable in light of that improvement."
"Million Dollar Consulting Orchestration: if you don't blow your own horn, there is no music."
"One Percent Solution: Videotape clients giving you testimonials and place these on your Web site home page. This is the most dramatic video marketing tool that I know of."
"On a more localized basis, you can and should relentlessly pursue need within your clients and with your prospects."
"Fees are money paid you as equitable compensation for the value you've delivered."
"My fee represents my contribution to this project with a dramatic return on investment for you and equitable compensation for me."
"When you settle for "vanilla" objectives such as "increased clarity," or "more confidence," or "higher commitment" (which I call "human resources objectives" because they are so weak and nonmeasurable),"
"I can meet with you again Monday at the same time here in your office, or any morning next week by Skype, or Wednesday and Thursday for lunch—which is best?"
― Alan Weiss, Million Dollar Consulting
Book details
Print length: 358 Pages
Genre: Business, Nonfiction, Entrepreneurship
What are the chapters in Million Dollar Consulting?
Chapter 1: What is a Consultant, Anyway? Is It Someone Who Comes to Study a Problem
Chapter 2: Built It and They Will Come: But Only if You Let Them Know That You've Built It!
Chapter 3: The Relationship Business: Learning How to Sell Yourself
Chapter 4: How to Maximize Fees: Money Left on the Table Isn't There in the Morning
Chapter 5: Proposals: Never Negotiation, Always Summation
Chapter 6: The Estimable Consultant: How to Build Your Practice by Building Your Esteem
Chapter 7: The Cyberspace Consultant: Houston, Let's Not Have a Problem
Chapter 8: Delivering the Goods: Taking the Express Lane
Chapter 9: Thought Leadership: It's Fine to Stand Out in a Crowd So Long as You Look Good Standing There
Chapter 10: The Ethical Consultant: How to Do Well by Doing Right
Chapter 11: The Global Community: The World Is Next Door
Chapter 12: Designing Your Own Future: Taking Control of Your Fate
Chapter 13: Creating a Company: But What Kind?
Chapter 14: Leverage: More Output for Less Input
Chapter 15: Creating and Sustaining Your Endeavor: Cathedrals Last for Hundreds of Years
What do critics say?
Here's what one of the prominent reviewers had to say about the book: "The advice on developing price structure alone is worth a hundred times the price of the book." — William C. Byham, Ph.D., author of Zapp!
* The summary points above have been concluded from the book and other public sources. The editor of this summary review made every effort to maintain information accuracy, including any published quotes, chapters, or takeaways
Chief Editor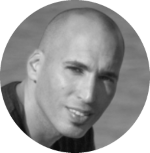 Tal Gur is an author, founder, and impact-driven entrepreneur at heart. After trading his daily grind for a life of his own daring design, he spent a decade pursuing 100 major life goals around the globe. His journey and most recent book, The Art of Fully Living, has led him to found Elevate Society.