Moore's Law: Summary Review
This is a summary review of Moore's Law containing key details about the book.
What is Moore's Law About?
In Moore's Law, the authors give the authoritative account of Gordon Moore's life and his role in the development both of Silicon Valley and the transformative technologies developed there. Told by a team of writers with unparalleled access to Moore, his family, and his contemporaries, this is the human story of man and a career that have had almost superhuman effects. The history of twentieth-century technology is littered with overblown "revolutions."
Who is the author of Moore's Law?
Arnold Thackray is a science historian who is the founding president of the Chemical Heritage Foundation, the Life Sciences Foundation, and Science History Consultants. He is an emeritus professor at the University of Pennsylvania.
Rachel Jones is the author of A Brief Theology of Periods (Yes, really), Is This It?, and several books in the award-winning Five Things to Pray series, and serves as Vice President (Editorial) at The Good Book Company.
Book details
Print length: 560 Pages
Genre: Biography, Business, Technology
What are the chapters in Moore's Law?
Chapter 1: The Moores OF Pescadero
Chapter 2: The Chemistry of Romance
Chapter 3: Chemical Apprentice
Chapter 4: Science, Shockley, and Silicon
Chapter 5: Launch
Chapter 6: Emerging Realities
Chapter 7: The Invention of Intel
Chapter 8: The Real Revolution
Chapter 9: The Great Cost-Reduction Machine
Chapter 10: Revolution, Sturm Und Drang
Chapter 11: Onward and Outward
What do critics say?
Here's what one of the prominent reviewers had to say about the book: "Almost everyone knows Moore's Law. Almost no one knows the Moore behind this law. Finally a book describing the quiet, unassuming technology godfather of Silicon Valley. A great read about a great man whose work truly changed the world." — Craig R. Barrett, former CEO & chairman, Intel Corporation
* The summary points above have been concluded from the book and other public sources. The editor of this summary review made every effort to maintain information accuracy, including any published quotes, chapters, or takeaways
Chief Editor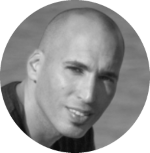 Tal Gur is an author, founder, and impact-driven entrepreneur at heart. After trading his daily grind for a life of his own daring design, he spent a decade pursuing 100 major life goals around the globe. His journey and most recent book, The Art of Fully Living, has led him to found Elevate Society.