My religion is very simple. My religion is kindness.
What's the meaning of this quote?
Quote Meaning: This quote encapsulates the essence of a compassionate and empathetic approach to life. It suggests that kindness is not just a virtue, but a guiding principle that can serve as a foundation for one's beliefs and actions. It emphasizes the importance of treating others with compassion, empathy, and understanding, regardless of differences in beliefs, backgrounds, or circumstances. It promotes a mindset of kindness as a unifying force that transcends boundaries and promotes harmony and goodwill among all people.
Who said the quote?
The quote "My religion is very simple. My religion is kindness." was said by Dalai Lama (Bio / Quotes). The Dalai Lama is the spiritual leader of the Tibetan people and a revered figure in the Buddhist tradition.
Chief Editor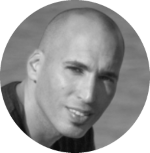 Tal Gur is an author, founder, and impact-driven entrepreneur at heart. After trading his daily grind for a life of his own daring design, he spent a decade pursuing 100 major life goals around the globe. His journey and most recent book, The Art of Fully Living, has led him to found Elevate Society.