Nail It then Scale It: Summary Review
This is a summary review of Nail It then Scale It containing key details about the book.
What is Nail It then Scale It About?
Nail It then Scale It reveals a shocking discovery derived from years of research and trial that most startups fail by doing the "right things," but doing them out of order. In other words, human nature combined with our entrepreneurial drive puts us on autopilot to become part of the 70% to 90% of ventures that fail. This book teaches readers the Nail It Then Scale It method which is based on pattern recognition of the timeless principles and key practices used by successful entrepreneurs to repeatedly innovate.
Who is the author of Nail It then Scale It?
Nathan Furr is a strategy and innovation professor at INSEAD in Paris and a recognized expert in the fields of innovation and technology strategy. Professor Furr earned his Ph.D. from Stanford University where he studied how innovators commercialize their ideas.
Paul Ahlstrom is Managing Director and co-founder of Alta Ventures and Alta Growth Capital. Through these and prior funds, he's raised over $900M in capital under management and has participated on the investment committee for more than 100 ventures, seed and growth equity investments.
What are good quotes from Nail It then Scale It?
"Pursuing a rapid experiment and finding out you were wrong and changing directions isn't failure. That is the road to success."
"entrepreneurs innovate, customers validate."
"if you closely observe the jobs they are trying to get done and the obstacles they face, and truly understand the pain they are feeling, you are now well positioned to create an innovative hypothesis to solve that pain.22"
"Simplifying the product offering doesn't mean that you are taking away the customer's choice; rather it sends the message that you know the customers so well that you are delivering the exact solution they are looking for."
"The entrepreneurs who lack the resolve to run the NISI process properly usually fall into three buckets—models, packrats, and junkies."
"The key difference in this early stage of innovation is not to just ask customers what they want but to deeply understand the customers—their motivations, their needs, and most important, the job they are trying to get done."
"there is no shame in being good at creating something and handing over the reins to someone who is good at running something."
"At the heart of it, to be a successful entrepreneur you have to learn to change and adapt."
"Focus is the key to successfully running the NISI process and success as an entrepreneur."
"You have to get into the field and actually talk to customers, which can be scary. But which would you rather do, talk to customers now and find out you were wrong, or talk to customers a year and thousands of dollars down the road and still find out you were wrong?"
"researchers who examined the semiconductor industry found that firms in growing markets were much more successful than firms in mature or emerging markets."
― Nathan Furr and Paul Ahlstrom, Nail It then Scale It
Book details
Print length: 260 Pages
Genre: Business, Entrepreneurship, Nonfiction
What are the chapters in Nail It then Scale It?
Chapter 1: The Moores OF Pescadero
Chapter 2: The Mystery of Market Winning Innovation
Chapter 3: Nail It then Scale It - Fundamentals
Chapter 4: Phase 1: Nailing the Solution
Chapter 5: Phase 2: Nail the Solution
Chapter 6: Phase 3: Nail the Go-to-Market Strategy
Chapter 7: Phase 4: Nail the Business Model
Chapter 8: Phase 5: Scale It
Chapter 9: Context Matters!
Chapter 10: Crisis and Focus
* The summary points above have been concluded from the book and other public sources. The editor of this summary review made every effort to maintain information accuracy, including any published quotes, chapters, or takeaways
Chief Editor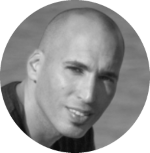 Tal Gur is an author, founder, and impact-driven entrepreneur at heart. After trading his daily grind for a life of his own daring design, he spent a decade pursuing 100 major life goals around the globe. His journey and most recent book, The Art of Fully Living, has led him to found Elevate Society.