Patrick King: Read People Like a Book
Patrick King is a human relationships researcher that seeks to understand and dissect all interpersonal dynamics. He focuses on using his emotional intelligence and understanding of human interaction to break down emotional barriers and equip people with the tools they need for success.
Can you please share a few words about yourself and your work? What made you choose your current path?
Hey there! I'm Patrick and I love writing about human relationships. I didn't really choose this path; it chose me. I used to be a corporate lawyer and was desperately seeking a way out, so I started doing the thing most natural and easy to me - writing. I started writing about dating, but that quickly transformed into me becoming a student of social and behavioral psychology - which I also studied in college. My interests aligned with my work, I'm lucky to report.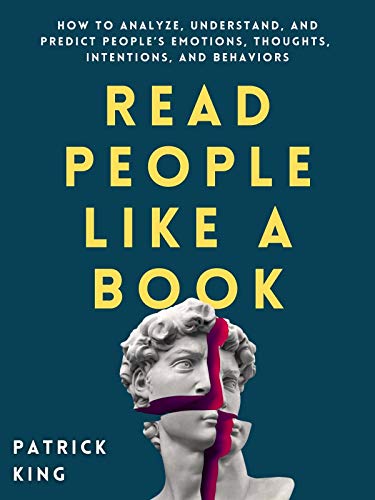 What does being successful mean to you?
At this point, it's about the people I surround myself with. The quality of yourt life is either elevated or suppressed by the quality of your relationships.
What is one habit or practice that has benefited your life the most? Also, what is one practice you've always wanted to add to your life, but didn't?
Mentally asking myself "Can I control this? No? Then forget about it." This allows you to realize that 95% of the things in our lives are completely and totally out of our control. Instead of this being frightening, it is actually freeing and empowering because it means you (in theory) don't have to think about them anymore.
What is one belief or value that you hold as your guiding truth?
The ability to choose the right thing over the easy thing.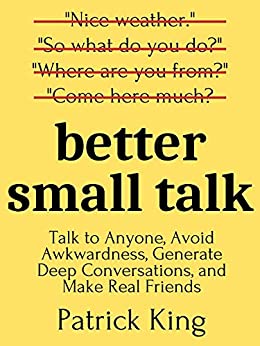 What is one of the most worthwhile investments —money or time investment — you've ever made?
Myself! Coaches, specifically. The ROI may not be immediate, but it is cumulative over years.
What is one life-changing book that has greatly influenced and helped you along the way? Also, who has inspired you the most in your journey?
Sapiens. For the realization that we are only specks of dust.
What is your message to someone who is about to embark on their next big mission or dream? Also, what advice should they ignore?
Stop planning and start doing. Have a bias towards action. You can either learn from other people's advice, or from making your own mistakes. The latter is always 100x better.
***
You can find more about Patrick at patrickkingconsulting.com
Chief Editor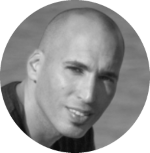 Tal Gur is an author, founder, and impact-driven entrepreneur at heart. After trading his daily grind for a life of his own daring design, he spent a decade pursuing 100 major life goals around the globe. His journey and most recent book, The Art of Fully Living, has led him to found Elevate Society.