Paul Allen: Life Story, Bio and Facts
Who is Paul Allen?
Paul Allen was an American businessman, investor, and philanthropist. He co-founded Microsoft Corporation with Bill Gates in 1975, which helped spark the personal computer revolution and make Microsoft one of the world's most successful technology companies. He left the company in 1983, but remained on the board of directors until 2000. He was also an active investor and philanthropist, with a diverse portfolio of business and charitable interests. Allen founded or co-founded several companies in technology, media, and real estate, and invested in numerous others. He also made significant contributions to science, technology, education, and the arts through the Paul G. Allen Family Foundation. Allen died on October 15, 2018, at the age of 65.
Paul Allen Fast Facts
Paul Allen (January 21, 1953 - October 15, 2018) was an American entrepreneur, businessman, and philanthropist. He was best known as the co-founder of Microsoft Corporation, alongside Bill Gates, and as the founder and chairman of Vulcan Inc., a Seattle-based investment and project management company.
* Allen was born in Seattle, Washington, and attended Lakeside School, where he met Bill Gates.
* In 1975, he and Gates co-founded Microsoft Corporation, and Allen played an instrumental role in the development and success of the company.
* Allen left Microsoft in 1983, after being diagnosed with Hodgkin's lymphoma, but remained on the board of directors until 2000.
* After leaving Microsoft, Allen focused on his other business and philanthropic ventures through Vulcan Inc.
* Allen was a significant investor in a variety of industries, including real estate, technology, and media. He owned the Portland Trail Blazers of the National Basketball Association (NBA) and the Seattle Seahawks of the National Football League (NFL).
* He was also a philanthropist, and he and Vulcan Inc. were involved in a variety of charitable causes, such as education, the arts, and science and technology.
* Allen was a collector of art, aircraft, and real estate, and was known for his luxury yachts and private jets.
* He passed away on October 15, 2018, in Seattle, Washington, due to complications from non-Hodgkin's lymphoma.
* Allen is remembered as a pioneer in the technology industry, a savvy businessman, and a generous philanthropist. He left a significant impact on the world and his legacy continues through his various charitable foundations and the organizations he helped create.
Chief Editor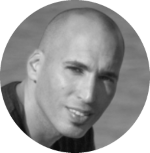 Tal Gur is an author, founder, and impact-driven entrepreneur at heart. After trading his daily grind for a life of his own daring design, he spent a decade pursuing 100 major life goals around the globe. His journey and most recent book, The Art of Fully Living, has led him to found Elevate Society.