Powers of Two: Summary Review
This is a summary review of Powers of Two containing key details about the book.
What is Powers of Two About?
Powers of Two draws on neuroscience, social psychology, and cultural history to present the social foundations of creativity, with the pair as its primary embodiment. Revealing the six essential stages through which creative intimacy unfolds, this book shows how pairs begin to talk, think, and even look like each other; how the most successful ones thrive on conflict; and why some cease to work together while others carry on. At once intuitive and deeply surprising, Powers of Two will reshape the way you view individuals, relationships, and society itself.
Who is the author of Powers of Two?
Joshua Wolf Shenk is an essayist and arts leader. He is artistic and executive director of the Beverly Rogers, Carol C. Harter Black Mountain Institute at UNLV and editor-in-chief of The Believer magazine.
What are good quotes from Powers of Two?
"The individuals in great dyads will be very different from each other and very much alike. These simultaneous extremes generate the deep rapport and energizing friction that define a creative pair."
"High-level creative exchange depends on both hierarchical and fluid power relationships."
"We come to ourselves by giving up the self. The psychologist Arthur Aron and colleagues, including his wife, Elaine Aron, help bring this peculiar truth to life with "self-expansion theory." Aron argues that people are motivated, down to their core, by a wish to become more. One achieves this self-expansion most consistently and dramatically by forming a new attachment with another person, whereby "the resources, perspectives, and identities of a close other are experienced, to some extent, as one's own." Two people do more than get to know each other or come to love each other. They absorb each other."
"An argument can be made—a rigorous, persuasive argument—that every good new thing results from a teeming complexity."
― Joshua Wolf Shenk, Powers of Two
Book details
Print length: 302 Pages
Genre: Science Fiction, Fantasy Fiction
What are the chapters in Powers of Two?
Chapter 1: "You Remind Me of Chalie Munger"
Chapter 2: Identical Twins from the Ends of the Earth
Chapter 3: "Like Two Young Bear Cubs"
Chapter 4: Presence -> Confidence -> Trust
Chapter 5: The Turn of Faith
Chapter 6: "Everybody Just Get The Fuck Out"
Chapter 7: "No Power in Heaven, Hell or Earth"
Chapter 8: In the Spotlight (in the Shadows)
Chapter 9: Jokestein and Structureberg
Chapter 10: Inspiration and Perspiration
Chapter 11: Turn-Taking
Chapter 12: "Everything's the Opposite"
Chapter 13: The "Other" of the Psyche
Chapter 14: Creative Monks and Siamese Twins
Chapter 15: "Somehow We Also Kept Suprising Each Other"
Chapter 16: "Desire for That Which Is Missing"
Chapter 17: My Most Intimate Enemy
Chapter 18: Luke Skywalker and Han Solo
Chapter 19: "We All Want the Hand"
Chapter 20: "I Love to Scrap with Orv"
Chapter 21: Varieties of Alphas and Betas
Chapter 22: "What About McCartney-Lemon?"
Chapter 23: "Listen, This Is Too Crazy..."
Chapter 24: The Paradox of Success
Chapter 25: Failure to Repair
Chapter 26: The Never Endings
What do critics say?
Here's what one of the prominent reviewers had to say about the book: "Sterling . . . a rare glimpse into the private realms of duos . . . Shenk is a natural storyteller." — Sarah Lewis, New York Times
* The summary points above have been concluded from the book and other public sources. The editor of this summary review made every effort to maintain information accuracy, including any published quotes, chapters, or takeaways
Chief Editor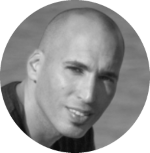 Tal Gur is an author, founder, and impact-driven entrepreneur at heart. After trading his daily grind for a life of his own daring design, he spent a decade pursuing 100 major life goals around the globe. His journey and most recent book, The Art of Fully Living, has led him to found Elevate Society.