Predictable Success: Summary Review
This is a summary review of Predictable Success containing key details about the book.
What is Predictable Success About?
Predictable Success takes you step-by-step through a startlingly simple, intuitive, and universal process that shows you how to bring sustained, lasting, predictable success to your organization. No matter what kind of organization you work for, whether it's your own small business or a global Fortune 100 company, your number-one goal is success.
Who is the author of Predictable Success?
Les McKeown is the president and CEO of Predictable Success, an adviser on accelerated business growth. He has started more than 40 companies and was the founding partner of an incubation consulting company that guided hundreds of organizations worldwide.
What are good quotes from Predictable Success?
"who see their role as authority-based rather than leadership-based may resist emerging ownership and self-accountability"
"machine for decision making."
"Socratic method of teaching is defined thus: A form of inquiry and debate between individuals with opposing viewpoints, based on asking and answering questions to stimulate rational thinking and to illuminate ideas. Contrast this with the traditional form of training in an organization in Treadmill: mostly monologues based on dry PowerPoint presentations, broken up by occasional listless "group work" that provides little real room for debate and leads participants inexorably toward a predetermined conclusion."
"The training sessions must consistently and regularly involve C-level executives."
"You should finish every day by answering this question: "What did we do today that took us closer to finding a viable market for our product (or service)?"
"Plan to start your business in "listen" mode—you'll find out where your customers are by asking, not by talking."
― Les McKeown, Predictable Success
Book details
Print length: 200 Pages
Genre: Business Leadership Nonfiction
What are the chapters in Predictable Success?
Chapter 1: Overview What Predictable Success Looks Like from 30,000 Feet
Chapter 2: Early Struggle Gasping for Cash, Finding a Market-Overcoming Gravity to Achieve Takeoff
Chapter 3: Fun Sell, Sell, Sell-Fast Growth and Early Success
Chapter 4: Whitewater Why Isn't This Fun Anymore? Battling Complexity to Become Efficient
Chapter 5: Predicatable Success Achieving Perfect Balance-Succeed, Learn, Repeat
Chapter 6: Treadmill Working Hard, Going Nowhere-The Overmanaged Organization
Chapter 7: The Big Rut In The Organizational Comfort Zone-Rearranging the Deck Chairs
Chapter 8: Death Rattle Going Quietly into That Good Night
Chapter 9: Almost There Breaking Through Whitewater into Predictable Success
Chapter 10: What to Do When You've Overshot Recovering from Treadmill
Chapter 11: Staying at the Peak Maintaining Predictable Success Once You Get There
* The summary points above have been concluded from the book and other public sources. The editor of this summary review made every effort to maintain information accuracy, including any published quotes, chapters, or takeaways
Chief Editor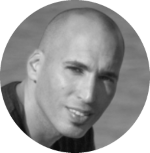 Tal Gur is an author, founder, and impact-driven entrepreneur at heart. After trading his daily grind for a life of his own daring design, he spent a decade pursuing 100 major life goals around the globe. His journey and most recent book, The Art of Fully Living, has led him to found Elevate Society.