47 Famous Quotes by Julie Andrews
Julie Andrews is an English actress, singer, and author who is best known for her roles in "Mary Poppins" and "The Sound of Music." Her talent and charm have made her a beloved figure in the world of entertainment, and her performances continue to captivate audiences around the world. Andrews is also a bestselling author, and her memoir "Home: A Memoir of My Early Years" provides a fascinating glimpse into her life and career. Her legacy as a performer and a storyteller continues to inspire people of all ages and backgrounds. (Julie Andrews Biography).
Julie Andrews Famous Quotes
1. "Perseverance is failing 19 times and succeeding the 20th."
2. "I would be a fool to deny my own abilities."
3. "When one door closes, another window opens."
4. "Behaving like a princess is work. It's not just about looking beautiful or wearing a crown. It's more about how you are inside."
5. "I'm never sure one is exactly ready. You jump in, with both feet, into a very big fish pond."
6. "Some people regard discipline as a chore. For me, it is a kind of order that sets me free to fly."
7. "I'd say just go with the flow. And I take my hat off to any mother out there who works full-time and raises a family as well. It's hard work."
8. "I had a teacher who stressed for me the importance of diction in terms of... I want to be very careful about how I say this... in terms of supporting one's voice when one is singing. In other words, if you hold on to your words, your voice will pull through for you when you're singing. So be true to your vowels."
9. "My parents were in Vaudeville, in musical. And I would tour with them and had a couple of wonderfully lucky breaks in England."
10. "Whenever I think of my birthplace, Walton-on-Thames, my reference first and foremost is the river. I love the smell of the river; love its history, its gentleness. I was aware of its presence from my earliest years. Its majesty centered me, calmed me, was a solace to a certain extent."
11. "I grew up knowing only war, so for me, it was the way things were. It wasn't pleasant by any means."
12. "You just don't know in life. Life knocks you about and pushes you over boundaries. But be ready. Do your homework; that's all I can say."
13. "More than anything, the arts are the best teaching tool."
14. "The arts bridge cultures; they're good for the economy, and they're good for fostering empathy and decency."
15. "The arts are usually the first thing to be cut in schools or regional programs."
16. "All love shifts and changes. I don't know if you can be wholeheartedly in love all the time."
17. "I hate the word wholesome."
18. "Sometimes I'm so sweet even I can't stand it."
19. "If you've been fortunate enough to do a film that appeals to the entire family, that's the audience that's probably going to come back to you in something else."
20. "You're always changing your thoughts about things."
21. "You take any job that comes along, and if you're really lucky, the movie takes off."
22. "There is one thing I should say, and it's important: Young Broadway singers and anybody who is an orator of any kind - lawyers who have to speak in court or pastors or anyone who has a lot of stress on their vocal cords: You should do the maintenance. You should do whatever it takes to feel fresh and good."
23. "Marriage is the hardest work you're ever going to do."
24. "All careers go up and down like friendships, like marriages, like anything else, and you can't bat a thousand all the time."
25. "Because of the Thames I have always loved inland waterways - water in general, water sounds - there's music in water. Brooks babbling, fountains splashing. Weirs, waterfalls; tumbling, gushing."
26. "Did you ever notice the color of Mary Poppins' petticoats? They were kind of orange and apricot and red. I think she had a secret life going on there."
27. "You never start out being a star."
28. "I think every young girl at some point in her early life wonders what it's like to be a princess. They like the idea of dressing up and the fun of it."
29. "I'd love to have a really flourishing vegetable garden, and I'd love to have a better area for a rose garden or a cutting garden, but I don't. You have to develop a garden in the way that it's meant to be developed."
30. "The thrill of being in front of a camera remains exactly the same."
31. "If the director says you can do better, particularly in a love scene, then it is rather embarrassing."
32. "Who could have imagined that life would have taken such marvelous twists and turns or that I would often be so fortunate to be in the right place at the right time?"
33. "On the whole, I think women wear too much and are to fussy. You can't see the person for all the clutter."
34. "I am told that the first comprehensible word I uttered as a child was 'home.'"
35. "Truthfully, I mostly can be as private as I want."
36. "I don't want to be thought of as wholesome."
37. "I am very proud to be British. I'm very conscious of carrying my country with me wherever I go. I feel I need to represent it well."
38. "I am a liberated woman. And I do believe if a woman does equal work she should be paid equal money. But personally I am feminine and I do like male authority to lean on."
39. "My mother and stepfather were in Vaudeville. And my stepfather was an alcoholic. It was a lot of roller coaster times. But it's all I knew. I think they did the best they could under the circumstances, with me and all the family."
40. "Touring itself - and I was very young, and a lot of it I did by myself - it's lonely, but it does give you some kind of spine, I think. It does give you some kind of grit."
41. "I miss singing with an orchestra because that's the most uplifting thing that I ever knew. It is just such a fabulous feeling."
42. "I have always wished I could learn to be a potter. I love collecting ceramics; it would be so fulfilling to create something lovely."
43. "In my life, it would probably be giving birth to my daughter. That probably is the most, the thing that moved me the most, was the most memorable, the most wonderful, the most miraculous. I think a lot of women would probably feel that way, too."
44. "Almost every morning when I go to the studio to work, I discover a fresh rose in the bud vase on my dressing table... one living and vital thing in a dusty arena of powder and tissue and matches and greasepaint."
45. "The arts need funding."
46. "Who would have thought that a story about a professor of phonetics would result in it being probably one of the great shows ever for musical theatre? It's a seemingly odd subject."
47. "I justified working so hard by knowing that I was helping to maintain the roof over our heads."
― Julie Andrews Quotes
* Want to explore more inspiring quotes and their meanings? Head over to this quotes page, where I share doses of inspiration through powerful sayings and quotes.
Chief Editor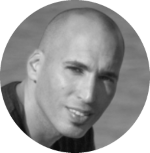 Tal Gur is an author, founder, and impact-driven entrepreneur at heart. After trading his daily grind for a life of his own daring design, he spent a decade pursuing 100 major life goals around the globe. His journey and most recent book, The Art of Fully Living, has led him to found Elevate Society.