43 Famous Quotes by Mahershala Ali
Mahershala Ali is an American actor and producer who has won two Academy Awards for his performances in "Moonlight" and "Green Book." He is known for his powerful performances and his ability to bring complex characters to life on screen. Ali is also a social activist and has used his platform to speak out on issues of race, social justice, and equality. His dedication to his craft and his commitment to social change make him a truly inspiring and multi-dimensional figure. (Mahershala Ali Biography).
Mahershala Ali Famous Quotes
1. "I always hope to be a better person tomorrow than today."
2. "I found myself sort of becoming a character actor, though I don't know if that would be my natural makeup."
3. "I do believe in the potential of like-minded people coming together."
4. "The people that I admire have a wonderful balance of self-belief and humility."
5. "Cultures and races are mixing in a very organic way in the world, and that should be reflected in film and television."
6. "I have to say goodbye to things in order to take on bigger things that I've always wanted to do."
7. "I believe that everything has a shelf life."
8. "Social media has colonized what was once a sacred space occupied by emptiness: the space reserved for thought and creativity."
9. "Your life, your circumstances change, and you have to continue to grow as a person, and once you have means and opportunity, you have to make different choices to protect what you have."
10. "To really be conscious of how long the journey is, be patient, push yourself, persevere, and always be working on your craft while waiting for your break. That's what I'm still working on, having done this for 20 years now."
11. "What I think I learned from working on 'Moonlight' is you see what happens when you persecute people. They fold into themselves."
12. "Kids feel like they have to puff up or shrink. These reclusive qualities begin to develop because you feel that who you are is going to either be accepted or rejected by your family and friends."
13. "Who is that person that comes around and says, 'You are OK, you are worthy, you are special?' That makes all the difference in the world for many of us. Those are the people we appreciate the most."
14. "At a certain point in my career, I was probably having a difficult time 'holding space.' So you get a character that has to be commanding in order for him to resonate and make sense."
15. "Understand that we are all co-creators of our respective destinies."
16. "My friends in college, several of whom are still my closest companions, would tell you that I was almost obsessed with becoming - fixated on creating - the future that I envisioned for myself: one of expanding to know my fullest self, which I have in no way achieved."
17. "The things that people won't totally accept come in all shapes and sizes and forms, and I can relate to that in my own youth."
18. "Oakland, by far, is really gorgeous; it still has these pockets that are really dangerous. Certain things are kind of normal. I think kids out there can be tested in a way where his right of passage ties into a bit of violence and how that has become these markers in masculinity and you being kind of validated after having to pass through things."
19. "I remember clearly, when I was about 4, my Aunt Linda said, 'I'm not babysitting him no more. He's bad.' It was one of the first conscious shifts I remember making. I decided, 'I'm going to be good now.'"
20. "My manager called me and said, 'Hey, there's a series at Neflix.' I'm like, 'Netflix? Oh, boy.' At that time, it was just a strange thing to hear. It's like going, 'There's a series at Blockbuster.'"
21. "The call for diversity is about recognizing that in order to be in the conversation come awards season, it goes back to the content that is being produced."
22. "I have had that same experience where there are several people who have come up in my life at the right time and have made critical contributions to how I see the world and how I see myself."
23. "At that moment in time when we feel like the other, we were not the person embraced, not one of the cool kids, not in the club - when you're that person, it makes you feel smaller, and when they persecute you as a result, that's a difficult position to be in."
24. "In my humble opinion, the ages 22 to about 27 are the most critical years of your adult life. It's your time to gestate in the cocoon of becoming."
25. "I do believe that there are creative chakras or different sorts of energy centers."
26. "People are really paying attention to the comic-book genre, and there's a lot of time and attention being invested in these projects with a wonderful sense of quality control."
27. "Cottonmouth is the result of having to react to his circumstances. He had to, in some ways, take control of the situation and own his circumstances. But as a result of that, he became a person he didn't intend to become."
28. "It's still amazing, but when I was growing up, Harlem was the Mecca of black culture. I was so inspired by it, the aspirational feeling you'd get spending time there. Experiences that were really specific to that place."
29. "To get to play someone who was in some capacity the King of Harlem, that meant something to me. Deep within my bones. I was inspired by the energy that I knew to be a real thing."
30. "What you see in 'Daredevil' and 'Jessica Jones' isn't the Hell's Kitchen of today; it's a version of what it was like."
31. "I don't really compare any of the characters I play; I try to go into them being very open to what the characters can offer and what I can bring to them and then bring a being to life."
32. "It's about very talented writers, directors, producers, and actors being in a position for their projects to be supported, but there's just not enough black projects being made."
33. "There are not enough going into production so that we can tout them. Look at 'Precious'... In order for them to stand out, they have to get made in the first place, and that's just not happening enough."
34. "I watch a lot of home stuff; I like seeing things go from one thing to another and get fixed up."
35. "You want entertainment in general, every aspect of it, to be more of a reflection of the diverse world that we live in."
36. "I wanted to take on my full name, which was sort of a crazy thing to do considering that we're in Hollywood."
37. "I think if you have any desire to be a leading man or to really carry some of these stories, there's this relationship that has to be cultivated with an audience. People have to be able to say your name."
38. "Marvel has such a huge slice of the pie."
39. "When you have these surprise breakout films that do well, that have good performances in them, it puts a lot of pressure on the Academy to recognize those projects, so it's more of a conversation about what is greenlit."
40. "I think #OscarsSoWhite is about there not truly being enough people of color represented."
41. "Hollywood has to be a better reflection of the world we live in."
42. "For my characters, it's important to get really specific about what they listen to. Because it affects how they move in the world."
43. "Come on, we would be foolish to say that there's never been African-American leads in some capacity, people of color in some capacity, leading shows or what have you. But it hasn't happened enough and in a manner that is an accurate reflection of the world that we live in."
― Mahershala Ali Quotes
* Want to explore more inspiring quotes and their meanings? Head over to my curated collection of elevating quotes.
Chief Editor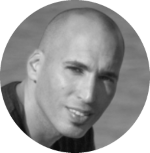 Tal Gur is an author, founder, and impact-driven entrepreneur at heart. After trading his daily grind for a life of his own daring design, he spent a decade pursuing 100 major life goals around the globe. His journey and most recent book, The Art of Fully Living, has led him to found Elevate Society.