Reinvent Yourself: Summary Review
This is a summary review of Reinvent Yourself containing key details about the book.
What is Reinvent Yourself About?
Reinvent Yourself is a compilation of things the author would have preferred he'd known in his early years. It is about his journey of reinventing his career, my interests, my life, many times over the past twenty years.
Who is the author of Reinvent Yourself?
James Altucher is an American hedge-fund manager, author, podcaster and entrepreneur who has founded or co-founded over 20 companies. He has published 20 books and is a contributor to publications including The Financial Times, The Wall Street Journal, TechCrunch, and The Huffington Post.
What are good quotes from Reinvent Yourself?
"Habits. It's the 5x5 rule. You are not just the average of the five people around you. You're the average of the five habits you do, the things you eat, the ideas you have, the content you consume, etc."
"Despair = Suffering - Meaning."
"I realized that I was an amateur. I had spent my life pretending to be something I wasn't."
"Noticing your reactions to suffering, anger, pain is the key to well-being."
"Barbara Cortland broke the world record. In 1983, she wrote 23 novels. She was 82 years old. Two novels a month that year. Altogether she wrote 723 published novels. The last she wrote at age 97. When she died a year later, there were 160 unpublished novels still waiting to be published. Did people like her work? Depending on what estimate you use, she sold between 600 million and 2 billion books. Most of her books were romance novels."
"But don't limit yourself too much either. Always be looking for new opportunities to improve incrementally."
"Talent had destroyed him. Talent is the tiniest of sparks. A spark lights the fire. But you have to feed the fire more fuel to keep it going. Else it dies out."
"It's OK to have your eggs in one basket as long as you control what happens to that basket."
"Reinvention is never over. Today is the first day."
"The media only writes about the sinners and the scandals, but that's normal because a tree that falls makes more noise than a forest that grows." The media sells subscriptions. But every day we have a choice. To focus on what is growing in our lives, or the negativity and fear that try to bring us down."
"And it took him about 15 years of writing every day, writing thousands of poems and stories before he finally started making a living as a writer. He wrote his first novel at the age of 49 and it was financially successful. After 25 years of plugging away at it he was finally a successful writer."
"Improving (or not improving) 1% a day is not even noticeable. That's why it's so easy for people to say, "Nothing is happening," and inadvertently cost their lives 1% a day. Focus on that 1% improvement and everything changes."
― James Altucher, Reinvent Yourself
Book details
Print length: 378 Pages
Genre: Nonfiction, Business, Self Help
What are the chapters in Reinvent Yourself?
Chapter 1: It's Going to be a Storm! Do You Have an Umbrella?
Chapter 2: The Ultimate Guide to Finding a Mentor
Chapter 3: How to Have 1,000 Mentors in Your Life
Chapter 4: The Seven Techniques to Influence Anyone
Chapter 5: What I learned About Negotiation from the FBI's Best Hostage Negotiator
Chapter 6: The Tao of Louis C.K.
Chapter 7: People Don't Remember What they Don't Like
Chapter 8: How to Give a Gift
Chapter 9: How Picasso Produced 50,000 Works of Art
Chapter 10: How to Find Your Calling
Chapter 11: Are You a Plus, a Minus, or a Zero?; Lesson from an Astronaut
Chapter 12: What I Learned About Photography from Chase Jarvis
Chapter 13: Seven Things I Learned from my Eight Greatest Teachers
Chapter 14: Thirteen Things Wayne Dyer Personally Taught Me
Chapter 15: Five Things I Learned from Superman
Chapter 16: Seven Things Star Wars Taught Me About Productivity
Chapter 17: What I've Learned from Elon Musk
Chapter 18: Six THings I've Learned from Mick Jagger
Chapter 19: Is Pope Francis an Atheist? (And Ten Other Things I've Learned from Him)
Chapter 20: Five Things I've Learned from Gandhi
Chapter 21: How To Get an MBA from Eminem
Chapter 22: Nine Things I Learned from Serena Williams
Chapter 23: Seven Unusual Things I Learned from Louis Armstrong
Chapter 24: If It's Not Hard, It's Soft
Chapter 25: Ten Things I Learned from Coolio
Chapter 26: The Secret of All Art
Chapter 27: Five Unusual Things I Learned from Isaac Asimov
Chapter 28: Are You There, Judy Blume? It's Me, James
Chapter 29: Six Things I Learned from Charles Bukowski
Chapter 30: What I Learned About Leadership from a Notorious Drug Dealer
Chapter 31: Daymond John Schools Me on "The Power of Broke"
Chapter 32: How I Helped Mark Cuban Make $1 Billion, and What I Learned from Him
Chapter 33: What I Learned from "Shark Tank"
Chapter 34: Ten Things I Learned from Interviewing Tony Robbins
Chapter 35: Einstein's Secret of Productivity
Chapter 36: The Twenty Things I've Learned from Larry Page
Chapter 37: Mimi's Three Steps to Make a Million
Chapter 38: How To Learn To Do the Impossible
Chapter 39: The Ten Things I Learned from Richard Branson
Chapter 40: Go Down the Rabbit Hole of Our Interests: A Lesson from Malala
Chapter 41: Do You Make Fear Decisions or Growth Decisions
Chapter 42: Dare of The Day
Chapter 43: Three Things I Learned from the Ultimate Choose Yourself-er
Chapter 44: The Day I Crushed My Thirteen-Year-Old
Chapter 45: Lessons I Learned from Playing Poker for 365 Straight Days
Chapter 46: What I Learned from Chess
* The summary points above have been concluded from the book and other public sources. The editor of this summary review made every effort to maintain information accuracy, including any published quotes, chapters, or takeaways
Chief Editor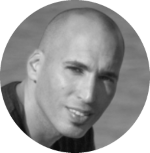 Tal Gur is an author, founder, and impact-driven entrepreneur at heart. After trading his daily grind for a life of his own daring design, he spent a decade pursuing 100 major life goals around the globe. His journey and most recent book, The Art of Fully Living, has led him to found Elevate Society.