Richard Oelberger: Awaken the Hero Within
Richard Oelberger, PhD is an author, psychologist, and performance consultant who brings his depth of knowledge, along with his unique understanding of individual challenges in the context of community and the broader society, to create an empathetic and informed space for people to find solutions from within.
Can you please share a few words about yourself and your work? What made you choose your current path?
I am a therapist, author, and podcast host who aims to listen deeply and with intention to the deeper needs of my clients so that I can best support them on a path to healing. In most ways, I feel the work chose me as I was alway curious and attracted to human differences and sensitive to the various challenges of lived experience that my friends experienced.
What does being successful mean to you?
Being successful means getting to express my talents and gifts while impacting the lives of others through various means and opportunities. Providing opportunities for my family to be abundant, learn, and grow is also highly attuned with success and my identity.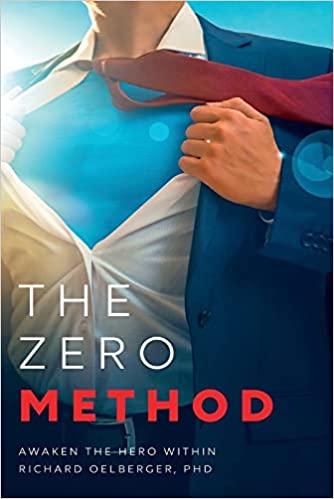 What is one habit or practice that has benefited your life the most? Also, what is one practice you've always wanted to add to your life, but didn't?
The practice of self care around exercise is a practice that always has invigorated me! It creates a space from work, devices, and gets my body moving, and my breathing regulated! Nothing feels better than movement and a healthy sweat! The practice of loving kindness meditation or pranayama breathing would be the next practive or two for me to add.
What is one belief or value that you hold as your guiding truth?
I value connection and ruthless compassion beyond all else. A relationship is never lost and a human being is always worth caring for, if they allow you to care for them. We must be our own north star!
What is one of the most worthwhile investments —money or time investment — you've ever made?
Education for my children and for my own self improvement, travel to learn culture and experience life, and adventure, usually to the desert.
What is one life-changing book that has greatly influenced and helped you along the way? Also, who has inspired you the most in your journey?
On the Road by Jack Kerouac was pretty profound in showing the freedom of travel, music, love and expression through writing. It helped me live in the felt sense and visualize life differently.
What was your biggest fear when you just started and how have you managed to overcome it? Also, did you find an effective way to eradicate fear from its root?
My biggest fear was that I am not enough and might never be enough. I have managed to overcome it by allowing in support and allowing myself to notice small wins and experience steps along the journey and savor them. Ive also shifted from purely external goals and comparative markers to an internal sense of accomplishment and accountability.
What was one of your biggest self-limiting beliefs and how have you managed to change it? Also, did you find a reliable process to embody new beliefs?
One of my self limiting beliefs was that "Im not worthy". I identified the beliefs, the root, the story around that belief as rooted in familial trauma and began asking for support around my efforts and accomplishments. I allowed others to support my process and asked for feedback whenever I am struggling or needing help.
What is your message to someone who is about to embark on their next big mission or dream? Also, what advice should they ignore?
Trust in yourself, believe in your vision, and step into it. Too often we focus on the hurdles and the fears that get triggered when facing the adversity and those feelings are uncomfortable and activating. Still, we can grow when we embrace those fears and challenges as essential to our process.
Finally, what are you primarily working on these days?
The Zero Method: Awaken the Hero Within is my new book! I am working on podcasts to promote the book as well as becoming a mens' group facilitator. I am promoting men's retreats in the mountains that embody engaging with our fears and carving out space for a new journey. I work in my private practice, with athletes wanting to overcome internal obstacles, and support doctors and nurses at a local hospital two days a week when faced with insurmountable stress.
***
You can find more about Richard at www.richardlistens.com or on Instagram @richardlistens
Chief Editor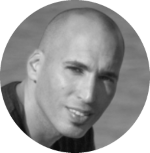 Tal Gur is an author, founder, and impact-driven entrepreneur at heart. After trading his daily grind for a life of his own daring design, he spent a decade pursuing 100 major life goals around the globe. His journey and most recent book, The Art of Fully Living, has led him to found Elevate Society.