This is a summary review of Rocket containing key details about the book.
What is Rocket About?
Rocket tells the story of how 16 remarkable business leaders created great brands. The author tells you how he turned a two-store chain into a $6.5 billion worldwide brand called Victoria Secret, and Howard Schultz shares how he took his passion for a little coffee shop in Seattle and grew it into a 22,000-store chain, just to name two. Every story is connected to a "how-to" lesson, and by the end, you'll have what you need to turn your best customers into apostles, cravers, and brand ambassadors.
Who is the author of Rocket?
Michael J. Silverstein is an American business consultant and author. He is an independent private equity investor and chairman of several startup enterprises, including Coterie Diaper and Hand IQ.
Dylan Bolden is a Managing Director and Senior Partner for the Boston Consulting Group (BCG). He is currently the Global Chair of Functional Practices for BCG and is part of BCG's Executive Committee, Operating Committee, and Partner Development Committee. He is a leader in the Retail, Restaurant, Travel, Consumer Packaged Goods, Technology Advantage, and Marketing & Sales Practice Areas.
Rohan Kewal Sajdeh is an Australian management consultant. He is currently a senior partner and managing director of the Boston Consulting Group, in their Chicago office.
Book details
Print length: 320 Pages
Genre: Business
What are the chapters in Rocket?
Chapter 1: Don't Ask Your Customers What They Want (Because They Don't Know Until You Show Them
Chapter 2: Woo Your Biggest Fans (Because They're Absolutely Worth It)
Chapter 3: Always Welcome Your Customers' Scorn (Because You'll Come Back Stronger)
Chapter 4: Look Do Count (Because People Really Do Judge A Book by Its Cover)
Chapter 5: Transform Your Employees into Passionate Disciples (Because Love Is Truly Infectious)
Chapter 6: Better Ram Up Your Virtual Relationships (Because That's What Your Customers Are Doing)
Chapter 7: Take Giant Leaps (Because You're Not Going to Win with Timid Steps)
Chapter 8: Find Out What Schismogenesis Means (Because It Will Save Your Relationships)
* The summary points above have been concluded from the book and other public sources. The editor of this summary review made every effort to maintain information accuracy, including any published quotes, chapters, or takeaways
Chief Editor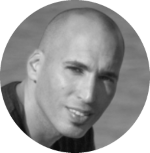 Tal Gur is an author, founder, and impact-driven entrepreneur at heart. After trading his daily grind for a life of his own daring design, he spent a decade pursuing 100 major life goals around the globe. His journey and most recent book, The Art of Fully Living, has led him to found Elevate Society.