Sam Walton: Made in America: Summary Review
This is a summary review of Sam Walton: Made in America containing key details about the book.
What is Sam Walton: Made in America About?
Sam Walton: Made in America is a book where the author, Sam Walton himself, shares his thinking in a candid, straight-from-the-shoulder style. In a story rich with anecdotes and the "rules of the road" of both Main Street and Wall Street, Sam Walton chronicles the inspiration, heart, and optimism that propelled him to lasso the American Dream.
Who is the author of Sam Walton: Made in America?
Samuel Moore Walton was an American businessman and entrepreneur best known for founding the retailers Walmart and Sam's Club. Wal-Mart Stores Inc. grew to be the world's largest corporation by revenue as well as the biggest private employer in the world.
John Huey is an American journalist and publishing executive who served as the editor-in-chief of Time Inc., at the time the largest magazine publisher in the United States, overseeing more than 150 titles, including Time, People, Fortune, Sports Illustrated, Entertainment Weekly and InStyle.
What are good quotes from Sam Walton: Made in America?
"Sam Walton: I had to pick myself up and get on with it, do it all over again, only even better this time."
"Great ideas come from everywhere if you just listen and look for them. You never know who's going to have a great idea."
"What we guard against around here is people saying, 'Let's think about it.' We make a decision. Then we act on it."
"I don't think any other retail company in the world could do what I'm going to propose to you. It's simple. It won't cost us anything. And I believe it would just work magic, absolute magic on our customers, and our sales would escalate, and I think we'd just shoot past our Kmart friends in a year or two and probably Sears as well. I want you to take a pledge with me. I want you to promise that whenever you come within ten feet of a customer, you will look him in the eye, greet him, and ask him if you can help him. Now I know some of you are just naturally shy, and maybe don't want to bother folks. But if you'll go along with me on this, it would, I'm sure, help you become a leader. It would help your personality develop, you would become more outgoing, and in time you might become manager of that store, you might become a department manager, you might become a district manager, or whatever you choose to be in the company. It will do wonders for you. I guarantee it. Now, I want you to raise your right hand—and remember what we say at Wal-Mart, that a promise we make is a promise we keep—and I want you to repeat after me: From this day forward, I solemnly promise and declare that every time a customer comes within ten feet of me, I will smile, look him in the eye, and greet him. So help me Sam."
"He proved that people can be motivated. The mountain is there, but somebody else has already climbed it."
"Watson, Sr., was running IBM, he decided they would never have more than four layers from the chairman of the board to the lowest level in the company. That may have been one of the greatest single reasons why IBM was successful."
"Every time Wal-Mart spends one dollar foolishly, it comes right out of our customers' pockets. Every time we save them a dollar, that puts us one more step ahead of the competition—which is where we always plan to be."
"And like most other overnight successes, it was about twenty years in the making."
"The first one is could a Wal-Mart-type story still occur in this day and age? My answer is of course it could happen again. Somewhere out there right now there's someone—probably hundreds of thousands of someones—with good enough ideas to go all the way. It will be done again, over and over, providing that someone wants it badly enough to do what it takes to get there. It's all a matter of attitude and the capacity to constantly study and question the management of the business."
"What's really worried me over the years is not our stock price, but that we might someday fail to take care of our customers, or that our managers might fail to motivate and take care of our associates. I also was worried that we might lose the team concept, or fail to keep the family concept viable and realistic and meaningful to our folks as we grow. Those challenges are more real than somebody's theory that we're headed down the wrong path."
"As an old-time small-town merchant, I can tell you that nobody has more love for the heyday of the smalltown retailing era than I do. That's one of the reasons we chose to put our little Wal-Mart museum on the square in Bentonville. It's in the old Walton's Five and Dime building, and it tries to capture a little bit of the old dime store feel. But I can also tell you this: if we had gotten smug about our early success, and said, "Well, we're the best merchant in town," and just kept doing everything exactly the way we were doing it, somebody else would have come along and given our customers what they wanted, and we would be out of business today."
"Business is a competitive endeavor, and job security lasts only as long as the customer is satisfied. Nobody owes anybody else a living. To"
― Sam Walton with John Huey, Sam Walton: Made in America
Book details
Print length: 346 Pages
Genre: Business, Biography, Nonfiction
What are the chapters in Sam Walton: Made in America?
Chapter 1: Learning to Value a Dollar
Chapter 2: Starting on a Dime
Chapter 3: Bouncing Back
Chapter 4: Swimming Upstream
Chapter 5: Raising a Family
Chapter 6: Recruiting the Team
Chapter 7: Taking the Company Public
Chapter 8: Rolling Out the Formula
Chapter 9: Building the Partnership
Chapter 10: Stepping Back
Chapter 11: Creating a Culture
Chapter 12: Making the Customer Number One
Chapter 13: Meeting the Competition
Chapter 14: Expanding the Circles
Chapter 15: Thinking Small Giving Something Back
Chapter 16: Running a Successful Company: Ten Rules That Worked for Me
Chapter 17: Wanting to Leave a Legacy
What do critics say?
Here's what one of the prominent reviewers had to say about the book: "Here is an extraordinary success story about a man whose empire was built not with smoke and mirrors, but with good old-fashioned elbow grease." — Detroit Free Press
* The summary points above have been concluded from the book and other public sources. The editor of this summary review made every effort to maintain information accuracy, including any published quotes, chapters, or takeaways
Chief Editor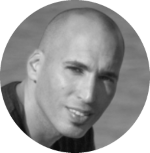 Tal Gur is an author, founder, and impact-driven entrepreneur at heart. After trading his daily grind for a life of his own daring design, he spent a decade pursuing 100 major life goals around the globe. His journey and most recent book, The Art of Fully Living, has led him to found Elevate Society.