Scaling Up: Summary Review
This is a summary review of Scaling Up containing key details about the book.
What is Scaling Up About?
Scaling Up is written so everyone - from front line employees to senior executives - can get aligned in contributing to the growth of a firm. There's no reason to do it alone, yet many top leaders feel like they are the ones dragging the rest of the organization up the S-curve of growth. The goal of this book is to help you turn what feels like an anchor into wind at your back - creating a company where the team is engaged; the customers are doing your marketing; and everyone is making money. To accomplish this, Scaling Up focuses on the four major decision areas every company must get right: People, Strategy, Execution, and Cash.
Who is the author of Scaling Up?
Verne C. Harnish is founder of the Young Entrepreneurs' Organization, now known as Entrepreneurs' Organization, and the Association of Collegiate Entrepreneurs. He also serves as co-founder and principal of Growth Institute and as founder and chief executive officer of Scaling Up.
What are good quotes from Scaling Up?
"There are no straight lines in nature or business."
"In retaining employees and keeping them engaged, we'll cover the five activities of great (vs. good) managers:
• Help people play to their strengths.
• Don't demotivate; dehassle.
• Set clear expectations and give employees a clear line of sight.
• Give recognition and show appreciation.
• Hire fewer people, but pay them more (frontline employees, not top leaders!)."
"If the Core Values are the soul of the organization, the core Purpose (some call it "mission") gives it heart."
"Letting go and trusting others to do things well is one of the more challenging aspects of being a leader of a growing organization."
"People join companies. They leave managers."
""I'm tired of sailing my little boat Far inside of the harbor bar; I want to be out where the big ships float — Out on the deep where the Great Ones are! …And should my frail craft prove too slight For storms that sweep those wide seas o'er, Better go down in the stirring fight Than drowse to death by the sheltered shore! — Daisy Rinehart"
"The right Brand Promise isn't always obvious. Naomi Simson — founder of one of the fastest-growing companies in Australia, RedBalloon — was sure she knew what to promise customers who want to give experiences such as hot air balloon rides as gifts, rather than flowers and chocolates. Her promises included an easy-to-use website for choosing one of over 2,000 experiences; recognizable packaging and branding (think Tiffany blue, only in red); and onsite support. It wasn't until a friend and client mentioned that she was using the website as a source of ideas — but buying the experiences directly from the vendors — that Simson had an "Aha!" moment. She realized that other customers might be doing the same thing, assuming that RedBalloon must be marking up the price of the experiences to cover the costs of the website, packaging, and onsite support. To grow the business, she promised customers they would pay no more for the experiences they bought through RedBalloon than for those purchased directly from the suppliers; otherwise, customers would get 100% of their fee refunded. The company calls this promise, which is technically a pricing guarantee, a "100% Pleasure Guarantee," to fit its brand."
"In the end, what matters most in life are the depth of your relationships with friends and family; and the sheer number of people you've helped along the way. These represent true measures of wealth. Financial wealth, then, is seen as a resource for fostering your relationships."
"To paraphrase Steve Jobs, "I'm always amazed how overnight successes take a helluva long time."
"Goals without routines are wishes; routines without goals are aimless. The most successful business leaders have a clear vision and the disciplines (routines) to make it a reality."
"This is a little story about four people named Everybody, Somebody, Anybody, and Nobody. There was an important job to be done and Everybody was sure that Somebody would do it. Anybody could have done it, but Nobody did it. Somebody got angry about that because it was Everybody's job. Everybody thought that Anybody could do it, but Nobody realized that Everybody wouldn't do it. It ended up that Everybody blamed Somebody when Nobody did what Anybody could have done."
"Call it Talent Development, Human Relations, People Support, or Head of People Experiences — whatever term fits your culture — choose to call this function anything but Human Resources."
― Verne Harnish, Scaling Up
Book details
Print length: 246 Pages
Genre: Business, Entrepreneurship, Nonfiction
What are the chapters in Scaling Up?
Chapter 1: The Barriers Leadership, Infrastructure, and Market Dynamics
Chapter 2: The Leaders The FACe and PECe of the Company
Chapter 3: The Team Attracting and Hiring
Chapter 4: The Managers Keeping and Growing (Educating) the Team
Chapter 5: The Core Vaalues, Purpose, and Competencies
Chapter 6: The 7 Strata of Strategy The Framework for Dominating Your Industry
Chapter 7: The One-Page Strategic Plan The Tool for Strategic Planning
Chapter 8: The Priority Focus, Finish Lines, and Fun
Chapter 9: The Data Powering Prediction
Chapter 10: The Meeting Rhythm The Heartbeat of the Organization
Chapter 11: The Cash Accelerating Cash Flow
Chapter 12: The Accounting Driving Profitability
Chapter 13: The Power of One 7 Key Financial Levers
What do critics say?
Here's what one of the prominent reviewers had to say about the book: "Verne Harnish is more committed to helping companies grow than any other person on the planet. Really. He's also radically practical in his approach and that is reflected throughout this terrific book." — Patrick Lencioni, president, The Table Group; best-selling author of The Five Dysfunctions of a Team and The Advantage
* The summary points above have been concluded from the book and other public sources. The editor of this summary review made every effort to maintain information accuracy, including any published quotes, chapters, or takeaways
Chief Editor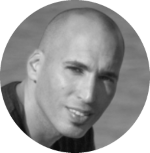 Tal Gur is an author, founder, and impact-driven entrepreneur at heart. After trading his daily grind for a life of his own daring design, he spent a decade pursuing 100 major life goals around the globe. His journey and most recent book, The Art of Fully Living, has led him to found Elevate Society.