Start-up Wealth: Summary Review
This is a summary review of Start-up Wealth containing key details about the book.
What is Start-up Wealth About?
Start-up Wealth delivers engaging interviews with early- stage investors in Google, Invisalign, ZipCar, Uber, Twilio, Localytics, and other successful and not so successful companies. It will unravel the mystery surrounding startup capital, whether you're investing in early-stage companies, raising capital for your startup, or just interested in how angel investors really make their money.
Who is the author of Start-up Wealth?
Josh Maher is the president of Seattle Angel, a not-for-profit organization focused on strengthening the startup capital market in the Pacific Northwest. Josh is a Seattle-based investor and consultant with nearly 20 years of experience building and investing in new-technology businesses.
What are good quotes from Start-up Wealth?
"I like innovation. I like ideas. I like people and I like being part of winning teams. I don't gamble, I don't watch sports, I don't do any of those things. What I like to do is bet on people in the innovation business, so as soon as I had the capacity, that's what I started doing as an individual—writing some small checks, and then some bigger checks."
― Josh Maher, Start-up Wealth
Book details
Print length: 375 Pages
Genre: Business, Entrepreneurship
What are the chapters in Start-up Wealth?
Chapter 1: The Momentum Investors
Chapter 2: More than 100% with Mike Crill
Chapter 3: Give first with Brad Feld
Chapter 4: Transparent Integrity with Joanne Wilson
Chapter 5: Momentum, Not Fomo with David Cohen
Chapter 6: Understand the Industry with Bob Bozeman
Chapter 7: Find Your Pet Rock with Howard Lindzon
Chapter 8: Build a Community with VC Dave Mcclure
Chapter 9: Bird Dog the Best Deals with VC Chris Devore
Chapter 10: The Value Investors
Chapter 11: The Voice of Value with Christopher Mirabile
Chapter 12: Be Methodical with Andy Liu
Chapter 13: Find Sources of Hidden Talent with David Verrill
Chapter 14: Develop a Portfolio Strategy with Jim Connor
Chapter 15: Strcture Matters with Peter Weiss
Chapter 16: Make Data-drive Decisions with Allan May
Chapter 17: Be Promiscuous with Michael Dornbrook
Chapter 18: Add Value with Warren Katz
Chapter 19: Find your Alpha with VC Michael Greeley
Chapter 20: The Alternative Investors
Chapter 21: Impactful, Not Philanthropic with David Bangs
Chapter 22: Niches are Productive with Kirk Coburn
Chapter 23: Copy What Works with Nicholas Wyman
Chapter 24: From Group to Fund with VC Catherine Mott
Chapter 25: Small and Focused with VC Charlie O'Donnell
Chapter 26: How the Best Angel Investors Make Money in Startups
* The summary points above have been concluded from the book and other public sources. The editor of this summary review made every effort to maintain information accuracy, including any published quotes, chapters, or takeaways
Chief Editor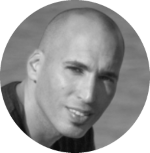 Tal Gur is an author, founder, and impact-driven entrepreneur at heart. After trading his daily grind for a life of his own daring design, he spent a decade pursuing 100 major life goals around the globe. His journey and most recent book, The Art of Fully Living, has led him to found Elevate Society.