Start-up Wealth: Summary Review
This is a summary review of Start-up Wealth containing key details about the book.
What is Start-up Wealth About?
Start-up Wealth delivers engaging interviews with early- stage investors in Google, Invisalign, ZipCar, Uber, Twilio, Localytics, and other successful and not so successful companies. It will unravel the mystery surrounding startup capital, whether you're investing in early-stage companies, raising capital for your startup, or just interested in how angel investors really make their money.
Who is the author of Start-up Wealth?
Josh Maher is the president of Seattle Angel, a not-for-profit organization focused on strengthening the startup capital market in the Pacific Northwest. Josh is a Seattle-based investor and consultant with nearly 20 years of experience building and investing in new-technology businesses.
How long is Start-up Wealth?
What genre is Start-up Wealth?
Business, Entrepreneurship
What are good quotes from Start-up Wealth?
"I like innovation. I like ideas. I like people and I like being part of winning teams. I don't gamble, I don't watch sports, I don't do any of those things. What I like to do is bet on people in the innovation business, so as soon as I had the capacity, that's what I started doing as an individual—writing some small checks, and then some bigger checks."
― Josh Maher, Start-up Wealth
What are the chapters in Start-up Wealth?
Chapter 1: The Momentum Investors
Chapter 2: More than 100% with Mike Crill
Chapter 3: Give first with Brad Feld
Chapter 4: Transparent Integrity with Joanne Wilson
Chapter 5: Momentum, Not Fomo with David Cohen
Chapter 6: Understand the Industry with Bob Bozeman
Chapter 7: Find Your Pet Rock with Howard Lindzon
Chapter 8: Build a Community with VC Dave Mcclure
Chapter 9: Bird Dog the Best Deals with VC Chris Devore
Chapter 10: The Value Investors
Chapter 11: The Voice of Value with Christopher Mirabile
Chapter 12: Be Methodical with Andy Liu
Chapter 13: Find Sources of Hidden Talent with David Verrill
Chapter 14: Develop a Portfolio Strategy with Jim Connor
Chapter 15: Strcture Matters with Peter Weiss
Chapter 16: Make Data-drive Decisions with Allan May
Chapter 17: Be Promiscuous with Michael Dornbrook
Chapter 18: Add Value with Warren Katz
Chapter 19: Find your Alpha with VC Michael Greeley
Chapter 20: The Alternative Investors
Chapter 21: Impactful, Not Philanthropic with David Bangs
Chapter 22: Niches are Productive with Kirk Coburn
Chapter 23: Copy What Works with Nicholas Wyman
Chapter 24: From Group to Fund with VC Catherine Mott
Chapter 25: Small and Focused with VC Charlie O'Donnell
Chapter 26: How the Best Angel Investors Make Money in Startups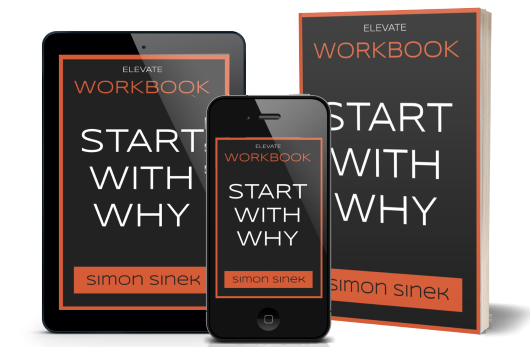 On average, 90% of what we read is forgotten within the first hours after reading... Which is why it's so important to apply what you read.

Click Below to get a free workbook of one of my top recommended books of all times, filled with in-depth insights, action points and self exploration exercises.
Align With Your Why
Get a free workbook of my top recommended books of all times, filled with in-depth insights, action points and self-exploration exercises. Just enter your email below and it will be sent to you instantly
for free
.
* No fluff, No spam, You can always opt out
Founder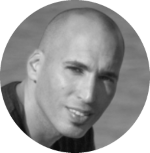 Tal Gur is a location independent entrepreneur, author, and impact investor. After trading his daily grind for a life of his own daring design, he spent a decade pursuing 100 major life goals around the globe. His most recent book and bestseller, The Art of Fully Living - 1 Man, 10 Years, 100 Life Goals Around the World, has set the stage for his new mission: elevating society to its abundance potential.