Success Secrets of the Online Marketing Superstars: Summary Review
This is a summary review of Success Secrets of the Online Marketing Superstars containing key details about the book.
What is Success Secrets of the Online Marketing Superstars About?
Success Secrets of the Online Marketing Superstars is a coaching session designed to help business owners avoid the pitfalls and mistakes by the experts who have been there and done that. Readers learn how to develop a personal media brand, build a total online presence, and create a social media strategy that increases traffic. They also discover how to develop and use content that converts visitors into buyers and ultimately loyal customers, and succeed with SEO, pay-per-click, and linking strategies that get websites ranked. Also included is information on leveraging social networking apps, including Facebook, online video, and Instagram, and avoiding the mistakes made by new online businesses.
Who is the author of Success Secrets of the Online Marketing Superstars?
Mitch Meyerson is the author of 11 books, including Mastering Online Marketing and Guerrilla Marketing on the Internet. He has been a featured expert on Oprah and has trained and certified more than 600 coaches in his acclaimed Guerrilla Marketing Coach and World Class Speaking Certification Programs.
Book details
Print length: 328 Pages
Genre: Business, Nonfiction
What are the chapters in Success Secrets of the Online Marketing Superstars?
Chapter 1: The New Rainmaker: Why Building Your Own Digital Media Platform Is Smarter than "Marketing" by Brian Clark
Chapter 2: Youtility: Why Smart Online Marketing Is about Help, Not Hype by Jay Baer
Chapter 3: Total Online Presence: The Seven Essential Stages by John Jantsch
Chapter 4: Creating Your Social Media Strategy by Kim Garst
Chapter 5: The No-Baloney Essentials of Content Marketing That Work by Sonia Simone
Chapter 6: Website Conversion: Turning Strangers into Customers by Mitch Meyerson
Chapter 7: The Shift to Visual Social Media: How To Create Visual Content that People Love To Share by Donna Moritz
Chapter 8: How to Use Short-Form Microcontent to Amplify Your Visibility on the Web by Denise Wakeman
Chapter 9: Perfecting PR: How to Quickly Attact Attention, Clicks, and Customers by Barbara Rozgonyi
Chapter 10: SEO that Gets Results Today-and Tomorrow by Brian Dean
Chapter 11: Email Lists: How to Creat, Build and Maintain an Engaged, Responsive List by Syed Balkhi
Chapter 12: Let There Be Links, But What Kind? by Eric Ward
Chapter 13: How to Create and Implement a Facebook Strategy that Converts by Andrea Vahl
Chapter 14: Connecting with Clients, Getting More Traffic, and Making More Sales Using Pinterest Marketing by Beth Hayden
Chapter 15: Video Marketing: How to Win in a World Gone Video by Lou Bortone
Chapter 16: LinkedIn Prospecting Strategies that Convert Connections into Clients by Viveka Rosen
Chapter 17: Google+: A Social Media Toolbox for Every Business by Stephan Hovnanian
Chapter 18: How to Attract Leads and Drive Sales with Podcasting by Jason van Orden
Chapter 19: Instagram for Business: How to Brand Your Business and Build a Loyal Following by Sue B. Zimmerman
Chapter 20: It's TIme to Add Twitter to Your Core Marketing Strategy by Kim Garst
Chapter 21: So Many Choices! How to Determine the Best Sites and Content Strategy fo You by Bob Baker
Chapter 22: What You Need to Know about Mobile Marketing by Kim Dushinski
Chapter 23: How to Build an Award-Winning Blog in Six Month by Ian Cleary
Chapter 24: How to Build a Loyal, Die-Hard Following of People Waiting for Your Next Offer by Craig Valentine
* The summary points above have been concluded from the book and other public sources. The editor of this summary review made every effort to maintain information accuracy, including any published quotes, chapters, or takeaways
Chief Editor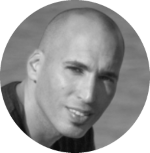 Tal Gur is an author, founder, and impact-driven entrepreneur at heart. After trading his daily grind for a life of his own daring design, he spent a decade pursuing 100 major life goals around the globe. His journey and most recent book, The Art of Fully Living, has led him to found Elevate Society.