The Economy of You: Summary Review
This is a summary review of The Economy of You containing key details about the book.
What is The Economy of You About?
In The Economy of You, the author herself illuminates the everyday faces behind this growing movement, starting with her own journey. Readers will meet a deli employee who makes custom cakes at night, an instrument repairman who sells voice-overs on his website, a videographer who started a profitable publishing house on the side, and many other inspirational examples of those who have discovered how to turn their joys and hobbies into a profitable microbusiness.
Who is the author of The Economy of You?
Kimberly Palmer is a bestselling author. She is the author of "Smart Mom, Rich Mom: How to Build Wealth While Raising Your Family." She is also the author of "The Economy of You: Discover Your Inner Entrepreneur and Recession-Proof Your Life" and "Generation Earn: The Young Professional's Guide to Spending, Investing and Giving Back."
How long is The Economy of You?
What genre is The Economy of You?
Business, Nonfiction, Self Help
What are the chapters in The Economy of You?
Chapter 1: Give Me a Reason
Chapter 2: The Master Plan
Chapter 3: Banking on It
Chapter 4: Finding Friends
Chapter 5: Putting It out There
Chapter 6: Time Is Money
Chapter 7: Dust Yourself Off
Chapter 8: Karma
Chapter 9: Endgame
Chief Editor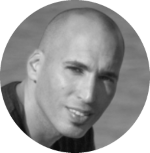 Tal Gur is an impact-driven entrepreneur, author, and investor. After trading his daily grind for a life of his own daring design, he spent a decade pursuing 100 major life goals around the globe. His journey and most recent book, The Art of Fully Living - 1 Man, 10 Years, 100 Life Goals Around the World, has led him to found Elevate Society and other impact-driven ventures.