The Founder's Dilemmas: Summary Review
This is a summary review of The Founder's Dilemmas containing key details about the book.
What is The Founder's Dilemmas About?
"The Founder's Dilemmas" by Noam Wasserman is a book that explores the challenges faced by entrepreneurs in building and scaling successful startups. Overall, "The Founder's Dilemmas" provides valuable insights into the challenges faced by entrepreneurs in building and scaling successful startups. The book offers practical advice for founders on topics such as equity distribution, relationships, timing, growth, and exit strategies, and is a valuable resource for anyone looking to start a new venture.

ELEVATE
Free Resource: A step-by-step blueprint to help you set and realize big dreams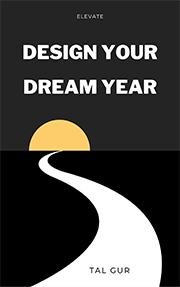 The Founder's Dilemmas is the first book to examine the early decisions by entrepreneurs that can make or break a startup and its team. It draws on the inside stories of founders like Evan Williams of Twitter and Tim Westergren of Pandora, while mining quantitative data on almost 10,000 founders. People problems are the leading cause of failure in startups. This book offers solutions.
Summary Points & Takeaways from The Founder's Dilemmas
Some key summary points and takeaways from the book include:
* Equity distribution is critical: One of the most important decisions founders make is how to distribute equity among themselves and early employees. Founders need to carefully consider factors such as skills, experience, and financial resources when making these decisions.
* Relationships matter: Founders need to carefully consider the relationships they have with co-founders, investors, and other stakeholders. These relationships can have a major impact on the success of the startup, so founders need to be proactive in building strong and effective relationships.
* Timing is key: Timing is a critical factor in the success of startups. Founders need to carefully consider factors such as market timing, funding cycles, and their own personal circumstances when deciding when to launch their startup.
* Managing growth is a challenge: Scaling a startup can be challenging, and founders need to be prepared for the challenges that come with growth. This may include hiring and managing employees, building systems and processes, and managing cash flow.
* Exit strategies should be considered early: Founders should consider their exit strategy early on in the startup process. This may involve considering options such as acquisition, IPO, or staying private, and founders should carefully consider the implications of each option.
Who is the author of The Founder's Dilemmas?
Noam T. Wasserman is an American academic. He is currently the dean of the Yeshiva University Sy Syms School of Business. Previously, he held the position of professor of clinical entrepreneurship at the University of Southern California and the director of USC's Founders Central Initiative.
What are good quotes from The Founder's Dilemmas?
"A friendship built on business can be glorious, while a business built on friendship can be murder."
"Aside from the parent-child relationship, we do not expect our relatives and friends to have any more power over us than we grant them out of respect or affection."
"What they don't teach you in business school is to make sure your life partner is in sync with what you're doing,"
"Founding a startup is akin to a wedding, a declaration of mutual devotion. It seems inappropriate and even counterproductive to plan for a breakup, yet in entrepreneurship, failing to make the prenup part of the wedding vows, so to speak, can prove disastrous."

ELEVATE
Free Resource: 1000+ SMART goal ideas to inspire you create your life goals list.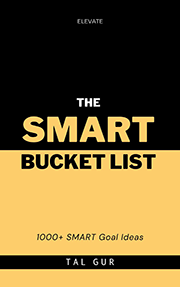 "Teams of prior coworkers were significantly more stable than both teams who had a prior social relationship and teams of strangers."
― Noam Wasserman, The Founder's Dilemmas
Book details
Print length: 496 Pages
Genre: Business, Entrepreneurship, Nonfiction
What are the chapters in The Founder's Dilemmas?
Chapter 1: Introduction
Chapter 2: Career Dilemmas
Chapter 3: The Solo-versus-Team Dilemma
Chapter 4: Relationship Dilemmas: Flocking Together and Playing with Fire
Chapter 5: Role Dilemmas: Positions and Decision Making
Chapter 6: Reward Dilemmas: Equity Splits and Cash Compensation
Chapter 7: The Three Rs System: Alignment and Equilibrium
Chapter 8: Hiring Dilemmas: The Right Hires at the Right Time
Chapter 9: Investor Dilemmas: Adding Value, Adding Risks
Chapter 10: Failure, Success, and Founder-CEO Succession
Chapter 11: Wealth-versus-Control Dilemmas
What do critics say?
Here's what one of the prominent reviewers had to say about the book: "Highly recommended for those who plan to embark or are already living the entrepreneurial lifestyle, it can serve as a guide to very tough situations for founders to evaluate the best possible way out." — Bernard Leong, SGEntrepreneurs
* The editor of this summary review made every effort to maintain information accuracy, including any published quotes, chapters, or takeaways. If you're interested in furthering your personal development, I invite you to check out my list of favorite personal development books page. On this page, you'll find a curated list of books that have personally impacted my life, each with a summary and key lessons.
Chief Editor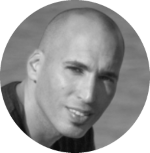 Tal Gur is an author, founder, and impact-driven entrepreneur at heart. After trading his daily grind for a life of his own daring design, he spent a decade pursuing 100 major life goals around the globe. His journey and most recent book, The Art of Fully Living, has led him to found Elevate Society.