The Freaks Shall Inherit the Earth: Summary Review
This is a summary review of The Freaks Shall Inherit the Earth containing key details about the book.
What is The Freaks Shall Inherit the Earth About?
The Freaks Shall Inherit the Earth explains step-by-step how to build your business from the ground up, all without compromising the unique mindset and personal values that make you a freak in the first place. It is a guide for the kind of person who wouldn't normally pick up a business book.
Who is the author of The Freaks Shall Inherit the Earth?
Chris Brogan is an American author, journalist, marketing consultant, and speaker about social media marketing. He is the president of Chris Brogan Media, LLC, a keynote speaker, and the New York Times bestselling author of nine books and counting. He sells coaching, workships, and full fledged projects around digital presence including video, audio, podcasting, and more.
What are good quotes from The Freaks Shall Inherit the Earth?
"What you don't do is surrender. You might retreat occasionally, but you don't give up."
"The future is what I create today. Every day."
"Own your words. Your words are the maps to your intentions."
"Are you using your degree as it was intended in your current job? Lots of people aren't. How is the education system keeping up with the velocity of change in what actually constitutes a real job?"
"You must own your intentions."
"The key is, no matter what story you tell, make your buyer the hero."
"Owning your future is about having the discipline to execute your personal vision.
"Complexity serves nothing but our ego. Be able to say what you do in a way that people can understand."
"When people tell you they're busy all the time, they are either very busy because they've not quite learned to master time, or they're not at all busy, but feel embarrassed about this fact."
"Until someone else does something once, no one will think it can be done. Until someone else repeats it, everyone will think you're lucky. By the time everyone's doing it, who cares?"
"Disruption has become the norm in business. But this doesn't always mean massive and world-changing disruption. Sometimes, it just means that the world is a bit more open to conducting business the way you'd prefer to do it these days."
"I have something to say, and I want to say it. And I want to use these modern tools of entrepreneurship to share it with the world," you've got to be ready [for some negative reactions]. Because they are going to come out of the woodwork and say the weirdest, craziest shit to you—and you have to not take it personally."
― Chris Brogan, The Freaks Shall Inherit the Earth
Book details
Print length: 208 Pages
Genre: Business, Nonfiction, Entrepreneurship
What are the chapters in The Freaks Shall Inherit the Earth?
Chapter 1: Business New and Old and New Again
Chapter 2: The Wild Colors and the Solid Spine
Chapter 3: Choose Your Own Adventure: Defining Success
Chapter 4: Skill Building for Your Business Goals
Chapter 5: Fall in Love with Not Knowing
Chapter 6: Structure a Framework for Your Days
Chapter 7: Are You an Employeepreneur?
Chapter 8: Creat Systems That Work for You
Chapter 9: Are You a Solo or Small Business Owner?
Chapter 10: Fall in Love with Not Knowing, Redux
Chapter 11: Worship Obstacles and Challenges
Chapter 12: Build Your Own Media Empire
Chapter 13: Connect with Your Freaks
Chapter 14: Own Everything
Chapter 15: When It All Goes Wrong
Chapter 16: Take Action! Fight Crime! Save the World!
* The summary points above have been concluded from the book and other public sources. The editor of this summary review made every effort to maintain information accuracy, including any published quotes, chapters, or takeaways
Chief Editor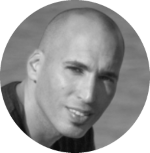 Tal Gur is an author, founder, and impact-driven entrepreneur at heart. After trading his daily grind for a life of his own daring design, he spent a decade pursuing 100 major life goals around the globe. His journey and most recent book, The Art of Fully Living, has led him to found Elevate Society.