This is a summary review of The Grid containing key details about the book.
What is The Grid About?
The Grid provides the mental scaffolding to help you evaluate and refine product and service ideas and reduce risk by considering the broader impact of strategic decisions. It also helps identify the root causes of business challenges, anticipate the impact of changes in the market and turn them to your advantage and collaborate more effectively across teams. Combining practical guidance with real-world examples, this book will bring clarity and confidence to your business decision-making.
Who is the author of The Grid?
Matt Watkinson is an internationally renowned author, speaker and business consultant. He has been cited and interviewed by the world's leading research firms, and invited to address industry leaders worldwide.
What are good quotes from The Grid?
"When decision-makers look at each part of a business in isolation they usually aren't aware of how individual decisions can add up to unintended and undesirable outcomes."
"A business is like a boat floating on the ocean, with currents moving it one way and the wind blowing it another."
― Matt Watkinson, The Grid
Book details
Print length: 288 Pages
Genre: Nonfiction, Science, History
What are the chapters in The Grid?
Chapter 1: Constructing the Grid
Chapter 2: The Elements of the Grid
Chapter 3: Using the Grid in Practice
Chapter 4: Wants and Needs
Chapter 5: Rivalry
Chapter 6: Offerings
Chapter 7: Revenues
Chapter 8: Bargaining Power
Chapter 9: Costs
Chapter 10: Customer Base
Chapter 11: Imitability
Chapter 12: Adaptability
What do critics say?
Here's what one of the prominent reviewers had to say about the book: "The Grid provides you with a simple way to look at the complex system which is your business. With the possible exception of Warren Buffett, everyone needs to read this book." — Rory Sutherland, Vice Chairman, Ogilvy Group
* The summary points above have been concluded from the book and other public sources. The editor of this summary review made every effort to maintain information accuracy, including any published quotes, chapters, or takeaways
Chief Editor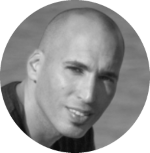 Tal Gur is an author, founder, and impact-driven entrepreneur at heart. After trading his daily grind for a life of his own daring design, he spent a decade pursuing 100 major life goals around the globe. His journey and most recent book, The Art of Fully Living, has led him to found Elevate Society.