The Hero Factor: Summary Review
This is a summary review of The Hero Factor containing key details about the book.
What is The Hero Factor About?
The Hero Factor discusses the importance of a strong company culture as the backbone of any successful business. Companies with leadership that dismisses the importance of transparency in today's world are more likely to be called out for not living up to the mission statements on their websites. Listeners will learn how to implement the traits that will help them become a hero entrepreneur, change their organization, live their values, and create a winning culture.
Who is the author of The Hero Factor?
Jeffrey Hayzlett is a global business celebrity, primetime television and podcast show host, author, and keynote speaker. He was formerly the chief marketing officer of the Eastman Kodak Company from 2006-2010. In 2014 he became the CEO of The Hayzlett Group.
Jim Eber is a veteran marketing writer and collaborator specializing in business and food. He has worked with many new and established authors on projects and served as writer on the bestselling The Mirror Test: Is Your Business Really Breathing? and Sweet Myrtle & Bitter Honey: The Mediterranean Flavors of Sardinia by Efisio Farris, which was named one of the best cookbooks of the year by The New York Times and nominated for two cookbook awards by the International Association of Culinary Professionals.
How long is The Hero Factor?
What genre is The Hero Factor?
Leadership, Business, Self Help
What are the chapters in The Hero Factor?
Chapter 1: The Call to Hero Leadership
Chapter 2: Operational Excellence
Chapter 3: Hero Intensity
Chapter 4: Your Hero Factor
Chapter 5: What are your Values?
Chapter 6: How are Your Values Lived?
Chapter 7: Getting Stuck in Your Story
Chapter 8: The Courage of Your Convictions
Chapter 9: Compromise Vs. Evolution
Chapter 10: The Feel of a Culture that Values Others
Chapter 11: Crash Landing: With Cultures Fail to Care
Chapter 12: A Taxing Situations: When Cultures Rise... And Fall
Chapter 13: Inclusive Cultures: Hero Or Status Quo?
Chapter 14: The Importance of Decisiveness and Letting People Go
Chapter 15: Hero Relationships: Listening, Vaulnerability, Trust, and Alignment
Chapter 16: Heroes Give More, Not Just Back
Chief Editor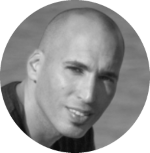 Tal Gur is an impact-driven entrepreneur, author, and investor. After trading his daily grind for a life of his own daring design, he spent a decade pursuing 100 major life goals around the globe. His journey and most recent book, The Art of Fully Living - 1 Man, 10 Years, 100 Life Goals Around the World, has led him to found Elevate Society and other impact-driven ventures.