The Power of Broke: Summary Review
This is a summary review of The Power of Broke containing key details about the book.
What is The Power of Broke About?
The Power of Broke shows that, far from being a liability, broke can actually be your greatest competitive advantage as an entrepreneur. Why? Because starting a business from broke forces you to think more creatively. It forces you to use your resources more efficiently. It forces you to connect with your customers more authentically, and market your ideas more imaginatively. It forces you to be true to yourself, stay laser focused on your goals, and come up with those innovative solutions required to make a meaningful mark.
Who is the author of The Power of Broke?
Daymond Garfield John is an American businessman, investor, television personality, author, and motivational speaker. He is best known as the founder, president, and chief executive officer of FUBU, and appears as an investor on the ABC reality television series Shark Tank.
Daniel Paisner is an American journalist, author, and podcaster. He is best known for his work as a ghostwriter and collaborator. He has published more than sixty books, including fourteen New York Times best-sellers. He is also the author of three novels, and several works of non-fiction.
How long is The Power of Broke?
What genre is The Power of Broke?
Business, Entrepreneurship, Self Help
What are good quotes from The Power of Broke?
"The easiest thing to sell is truth."
"It's gotten to where an entire nation can be energized by the force of a single idea put out into the world in a passionate way through social media—at little or no cost."
"Told myself it didn't matter if my ride didn't turn heads—it only mattered that it turned things around for me."
"be in the efforts business, not the results business."
― Daymond John with Daniel Paisner, The Power of Broke
What are the chapters in The Power of Broke?
Chapter 1: The Power of Broke
Chapter 2: Rise and Grind
Chapter 3: Money Changes Everything
Chapter 4: What It Is
Chapter 5: Broke Isn't Just Personal
Chapter 6: Be the Change
Chief Editor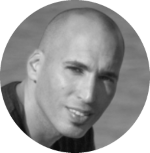 Tal Gur is an impact-driven entrepreneur, author, and investor. After trading his daily grind for a life of his own daring design, he spent a decade pursuing 100 major life goals around the globe. His journey and most recent book, The Art of Fully Living - 1 Man, 10 Years, 100 Life Goals Around the World, has led him to found Elevate Society and other impact-driven ventures.