The Reciprocity Advantage: Summary Review
This is a summary review of The Reciprocity Advantage containing key details about the book.
What is The Reciprocity Advantage About?
"The Reciprocity Advantage" explores the benefits of creating reciprocal relationships in business and life, and provides strategies for building and maintaining these relationships for mutual success.
Reciprocity and advantage are words that are not normally seen together, but reciprocity—giving now to get later—will become a normal part of winning in the future. The Reciprocity Advantage shows you how to leverage new forces like digital natives and cloud-served supercomputing now into massively scalable, profitable, incremental growth for your business.
Summary Points & Takeaways from The Reciprocity Advantage
Some key summary points and takeaways from the book includes:
* Reciprocity is the idea of exchanging benefits, favors or gifts with others in order to build relationships.
* Reciprocity can be a powerful advantage in business, as it can help build trust, deepen relationships and create opportunities for collaboration.
* To take advantage of reciprocity, one must first understand its underlying principles, such as fairness, trust, mutual benefit and gratitude.
* One can also practice reciprocity by reaching out to others, helping them when needed and being available when they need help.
* Additionally, one can leverage reciprocity by creating opportunities for others to help them, such as asking for advice, referrals or introductions.
* By embracing reciprocity and putting its principles into practice, one can build a more collaborative and supportive network, leading to greater success and fulfillment in life and work.
Who is the author of The Reciprocity Advantage?
Bob Johansen is a distinguished fellow at the Institute for the Future in Silicon Valley, where he helps top leaders around the world prepare for and shape the future.
Karl Ronn is the managing director of Innovation Portfolio Partners. Based in Palo Alto, he helps Fortune 500 companies create new businesses and helps entrepreneurs start category-creating new companies.
Book Details
Print length: 240 pages
Genre: Business
The Reciprocity Advantage Chapters
Chapter 1 :Reciprocity Right-of-Way
Chapter 2:Partnering to Do What You Can't Do Alone
Chapter 3:Experimenting to Learn: How to Make Money in New Ways
Chapter 4:Amplifying to Create Scale
Chapter 5:How the Digital Natives Will Disrupt Rights-of-Way
Chapter 6:How Socialstructing Will Disrupt Partnering
Chapter 7:How Gameful Engagement Will Disrupt Experimenting to Learn
Chapter 8:How Cloud-Served Supercomputing Will Disrupt the Practice of Scaling
Chapter 9:How to Uncover Your Right-of-Way
Chapter 10:How to Find the Best Partners for You
Chapter 11:How to Learn by Experimenting with Many Open Iterations
Chapter 12:How to Scale Your Reciprocity Advantage
Chapter 13:When the Future Is Reciprocity
What do critics say?
Here's what one of the prominent reviewers had to say about the book: "Read The Reciprocity Advantage if you want to understand how to leverage the disruptive technologies and ideas of the network age to design the winning businesses of the future." — Tim Brown, President and CEO, IDEO
* The editor of this summary review made every effort to maintain information accuracy, including any published quotes, chapters, or takeaways. If you want to enhance your personal growth, I recommend checking out my list of favorite personal growth books. These books have played a significant role in my life, and each one includes a summary and takeaways to help you apply the concepts.
Chief Editor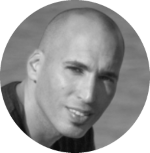 Tal Gur is an author, founder, and impact-driven entrepreneur at heart. After trading his daily grind for a life of his own daring design, he spent a decade pursuing 100 major life goals around the globe. His journey and most recent book, The Art of Fully Living, has led him to found Elevate Society.