The Replaceable Founder: Summary Review
This is a summary review of The Replaceable Founder containing key details about the book.
What is The Replaceable Founder About?
The Replaceable Founder explores the dynamics of the entrepreneurship world and explains how founders can capitalize on emerging trends to optimize, automate, outsource, and create truly sustainable businesses. This book is a blueprint that will help you eliminate that "I got this" mentality so you can create your own path to professional and financial success, no matter the size of your business. Quite simply, It is filled with "right here, right now" tactics and processes that will show you how to build a better company.
Who is the author of The Replaceable Founder?
Ari Meisel is a bestselling author. Ari helped develop Less Doing. This was a way of dealing with the daily stresses of life by optimizing, automating, and outsourcing all of his tasks in life and business.
How long is The Replaceable Founder?
What genre is The Replaceable Founder?
Business, Leadership, Nonfiction
What are good quotes from The Replaceable Founder?
"The InBox Zero Steps.
1. Create​ a ​filter ​that ​weeds out ​emails with the word "Unsubscribe."
2. Establish whether the emails that remain fall under: Do - Can this be dealt with or delegated in five minutes? Delete - Does this require a response? Defer - Is there a more productive time or place to tackle this."
― Ari Meisel, The Replaceable Founder
What are the chapters in The Replaceable Founder?
Chapter 1: The Price of Disruption
Chapter 2: Malte Holm - Letting It Go
Chapter 3: Inbox Zero
Chapter 4: Idea Capture
Chapter 5: Srategic Communicaiton
Chapter 6: Perfect Your Process
Chapter 7: Idea to Achievement
Chapter 8: Justin Kavanaugh - The Sultan of Speed
Chapter 9: The Six Levels of Delegation
Chapter 10: Hiring and Onboarding
Chapter 11: Content Creation
Chapter 12: The Customer Journey
Chapter 13: Concluding Thoughts
Chief Editor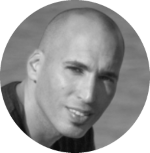 Tal Gur is an impact-driven entrepreneur, author, and investor. After trading his daily grind for a life of his own daring design, he spent a decade pursuing 100 major life goals around the globe. His journey and most recent book, The Art of Fully Living - 1 Man, 10 Years, 100 Life Goals Around the World, has led him to found Elevate Society and other impact-driven ventures.