The roots of all goodness lie in the soil of appreciation for goodness.
What's the meaning of this quote?
Quote Meaning: The quote emphasizes the importance of recognizing, valuing, and nurturing the good qualities in ourselves and others. In a world that is often quick to judge and criticize, this quote serves as a reminder to cultivate an attitude of gratitude and admiration for the positive aspects of life. It encourages us to cherish the virtues that make us human and to seek opportunities to express our appreciation for the good deeds that others perform. By cultivating this mindset, we not only contribute to a more supportive and compassionate environment but also lay a strong foundation for personal growth and self-improvement. As we begin to appreciate and nurture goodness within ourselves, we naturally become more empathetic, kind, and understanding towards others. This process of fostering goodness within ourselves and those around us ultimately leads to the creation of a more harmonious and benevolent society. In essence, the quote suggests that by nurturing and valuing goodness, we allow it to take root and flourish, benefiting ourselves and the world at large.
Who said the quote?
The quote "The roots of all goodness lie in the soil of appreciation for goodness." was said by Dalai Lama (Bio / Quotes). The Dalai Lama is the spiritual leader of the Tibetan people and a revered figure in the Buddhist tradition.
Chief Editor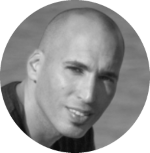 Tal Gur is an author, founder, and impact-driven entrepreneur at heart. After trading his daily grind for a life of his own daring design, he spent a decade pursuing 100 major life goals around the globe. His journey and most recent book, The Art of Fully Living, has led him to found Elevate Society.